Despite the recent challenges of COVID, Australia's property market is booming. The demand for both new homes and new pools has never been higher, so if you're in the market for a new living space, here's a few reasons why you should consider buying a house and pool package — and how to find the right builder to do it.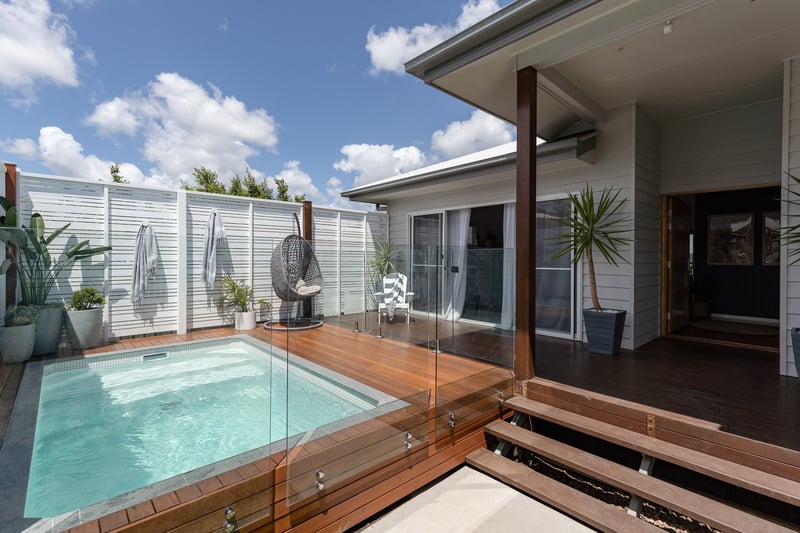 What is a turnkey home?
A turnkey home is exactly what it sounds like: turn key, move in. Everything is done for you, so all you have to worry about is transporting your belongings. Some Australian home builders provide a complete service to give buyers turnkey homes—and the peace of mind that comes with being able to enjoy their new home with no unfinished business and no surprise budget blowouts. Turnkey home builders can take care of internal and external finishing touches—things like installing screen doors, soft landscaping (turf) and hard landscaping (driveways and paving)—plan whole knockdown rebuilds, or offer home and land packages as part of their service solution.
Turnkey properties can also include pools. The right home builder will be able to offer a house and pool package to suit your budget and needs, working your pool installation into the project so it's ready for you to use when you move into your new house.


Benefits of a house and pool package
Pool installation is always easier when the house is being built, but even then it can be difficult for your home builder and your pool builder to coordinate and make it a smooth process. It's ideal if you can find a builder who specialises in new build homes with swimming pool inclusions, because they manage the entire process in one go, delivering everything at once without you having to run around and communicate between them.
It's also a much cheaper way to include a pool. Builders who offer new house with pool packages are in mutually beneficial and professional relationships with their pool manufacturers, so they can pass on savings to their customers, and significantly reduce the overheads involved in working with independent companies.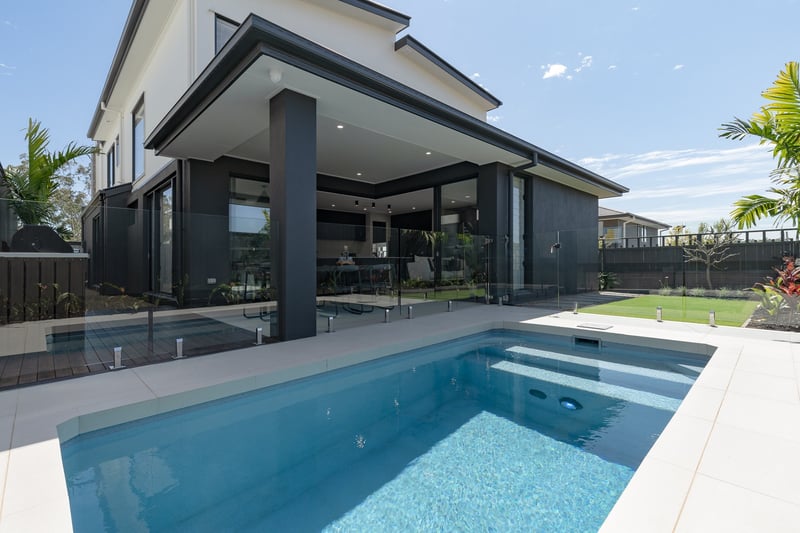 Where to get a home and pool package
Plungie is proud to be associated with a number of members of HIA and Master Builders. Brisbane isn't the only place you can find one—we deliver all over the country to service all kinds of building companies, who all love using our versatile and superior quality products in their house and pool packages.
Some of Australia's best high-end builders are using Plungie pools to take their architectural designs to the next level. Brisbane's Graya offers a full-service design construct package for truly luxurious results, and their incredible Maison development—soon to be released—features a rooftop Plungie pool. NSW bespoke builder Futureflip recently installed twin Plungies in a stunning duplex development, where speed and efficiency were achieved by installing the pools early in the construction process, and where the versatility of Plungie was revealed in a sandy soil installation.
Metricon has been named Australia's most trusted builder 5 years in a row, and has over forty years of innovation and experience in building Australian homes. Their stringent quality assurance process and lifetime structural guarantee take the risk out of building. Plungie is proud to be working with Metricon homes, and to be part of delivering a range of generous upgrade package offers to help more Australians build their dream home and pool.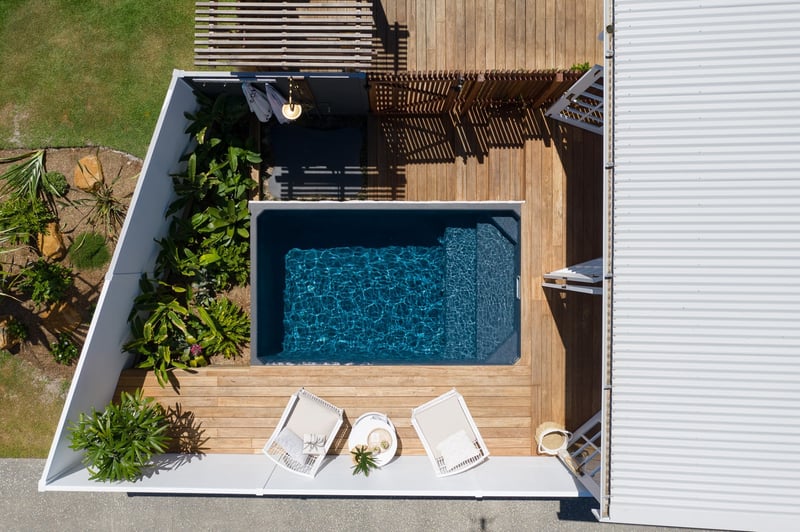 Need help landing a new home and pool package?
At Plungie, we love to work with builders who are as passionate as we are about innovation and delivering high quality products. As Australia's largest manufacturer of concrete pools, we've simplified the process of new home construction with pool inclusions, and enabled builders to deliver high-quality pools with no build delay. If your builder is committed to providing you with a turnkey home solution, we'll be happy to talk with them about how Plungie's design ingenuity and high-quality materials can turn your new build into a forever home. Contact our friendly staff for more information.