Mitch and Mark of 2021's season of The Block know better than anyone how major construction projects take time, especially the swimming pool piece of the renovation puzzle. From the dig to pour, to install and backfill, all while managing a busy site full of crew and tradespeople from all disciplines. The Block pairing needed a fast swimming pool solution to ensure their master vision was brought to life with no delay.

That's where Plungie came in.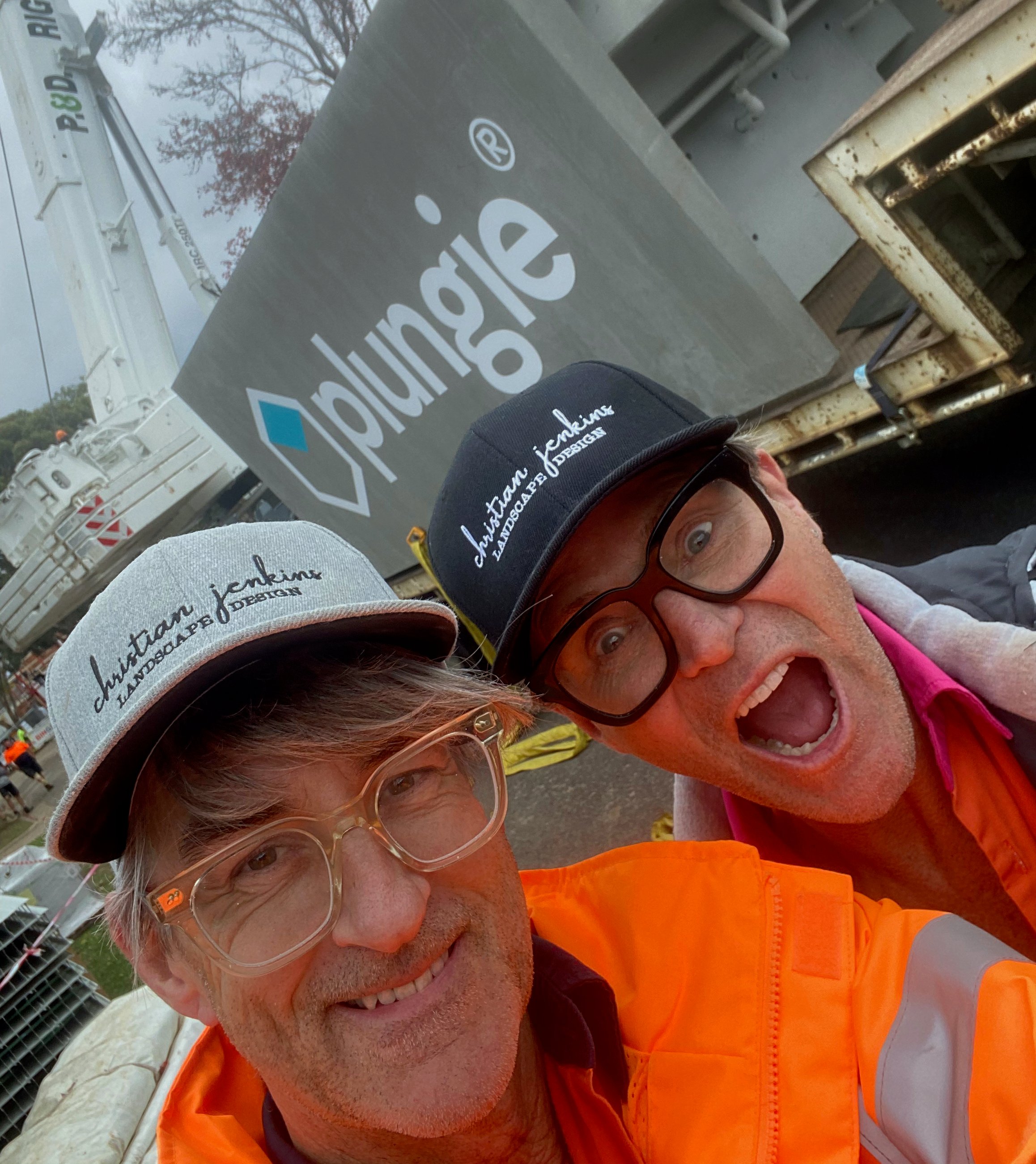 With traditional swimming pool construction taking months, any contestant on The Block, especially Mitch and Mark, will tell you months is simply too long. The guys had one week to complete the entire pool and surrounding pool area in order to keep their entire project moving. It was a no brainer to get a Plungie Original in the ground ASAP as the Queensland brand pride themselves on fast and efficient service from manufacture, transport and install.
Having built complete trust in their builder Jason Charles from Charles Bros, having worked alongside Jason for the whole project, Plungie provided a great pool solution that allowed a home builder like Jason and his team at Charles Bros the ability to work with a fast and easy, premium concrete pool solution directly, without needing to engage a traditional pool builder.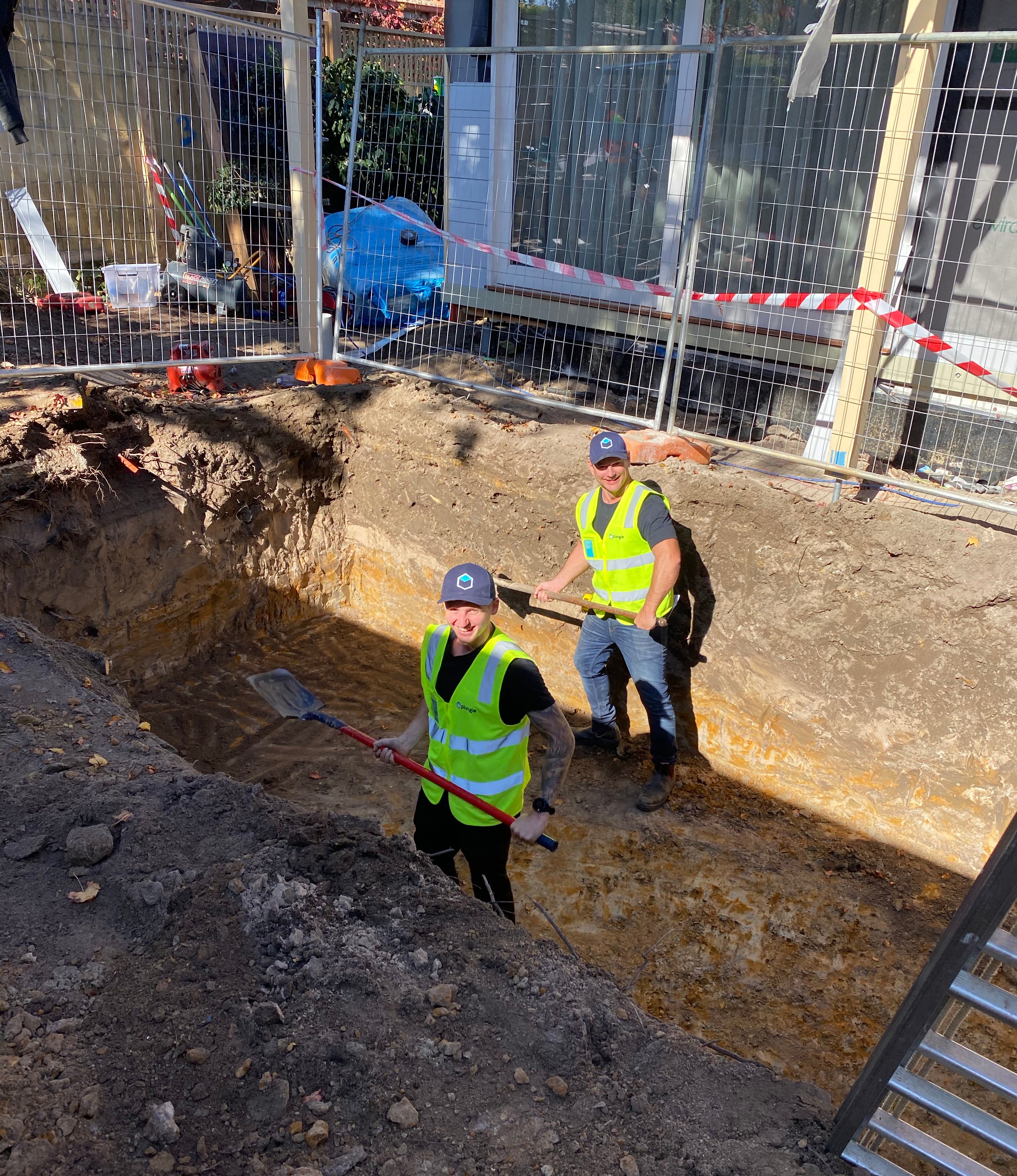 This kept Mitch and Mark's project moving at a blistering speed, their budgets in check and gave Jason an easy pool solution to integrate into the home landscape with the help of Christian Jenkins their chosen Landscape Designer. All in all, great viewing!
Once the Blockheads backyard was prepared, The Plungie Original was the ideal fit for the project because it was quick and very affordable. Arriving on the truck from Brisbane, the Plungie pool was delivered pre-constructed and pre-fitted, ready to be dropped in via crane to Mitch and Mark's garden project the same day it arrived. Within minutes of arriving, the Plungie Original was ready to be backfilled and the rest of the renovation project continued on track as planned.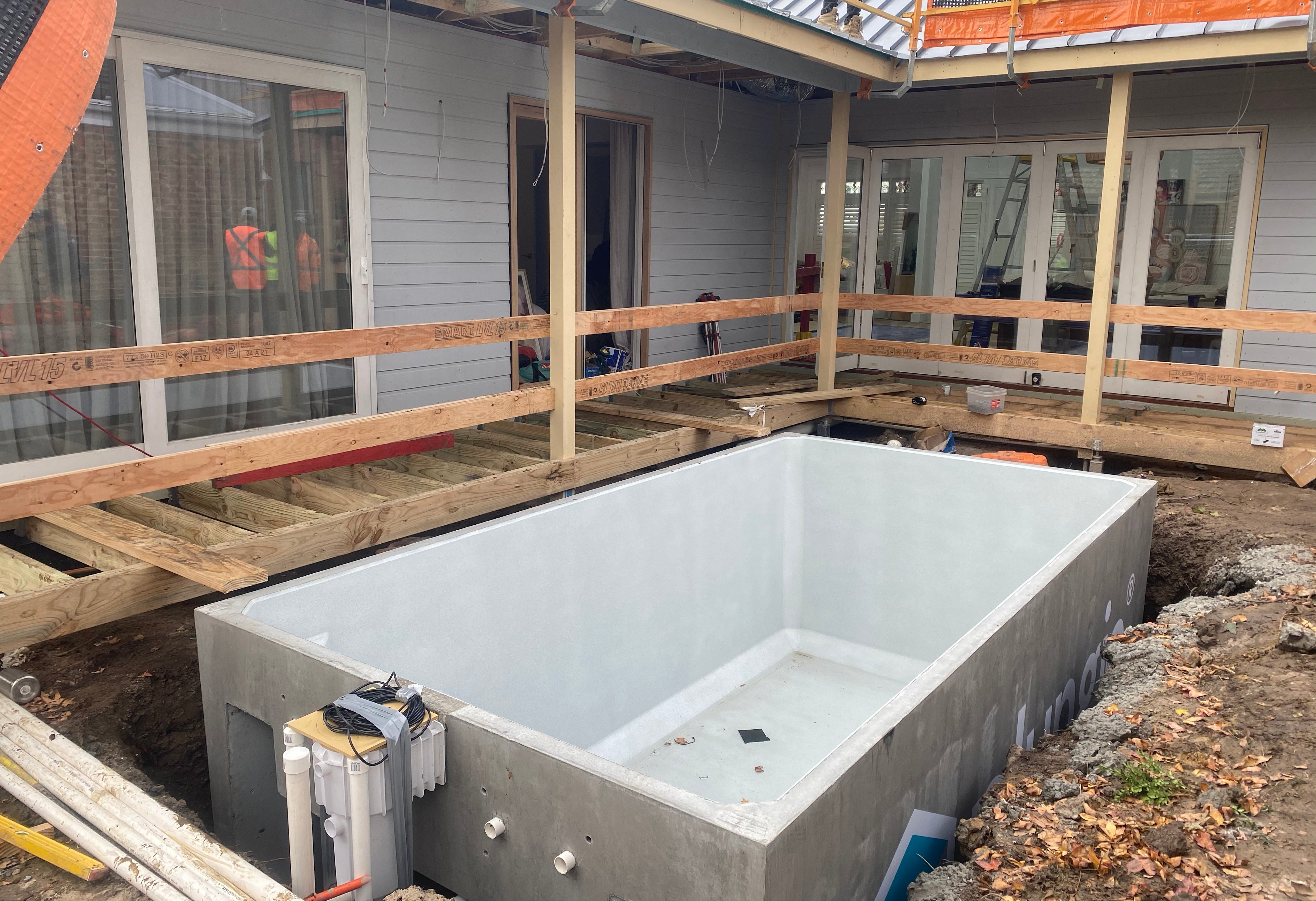 The look, the feel and the practicality, made the in-ground Plungie Original the standout feature of Mitch and Mark's beautiful project on The Block in 2021. The money saved on Plungie meant Mitch and Mark could complete the backyard, creating a tropical poolside oasis, all ready to go in days, not months. Without Plungie as the solution it would have meant there would be no pool included in Mitch and Mark's project.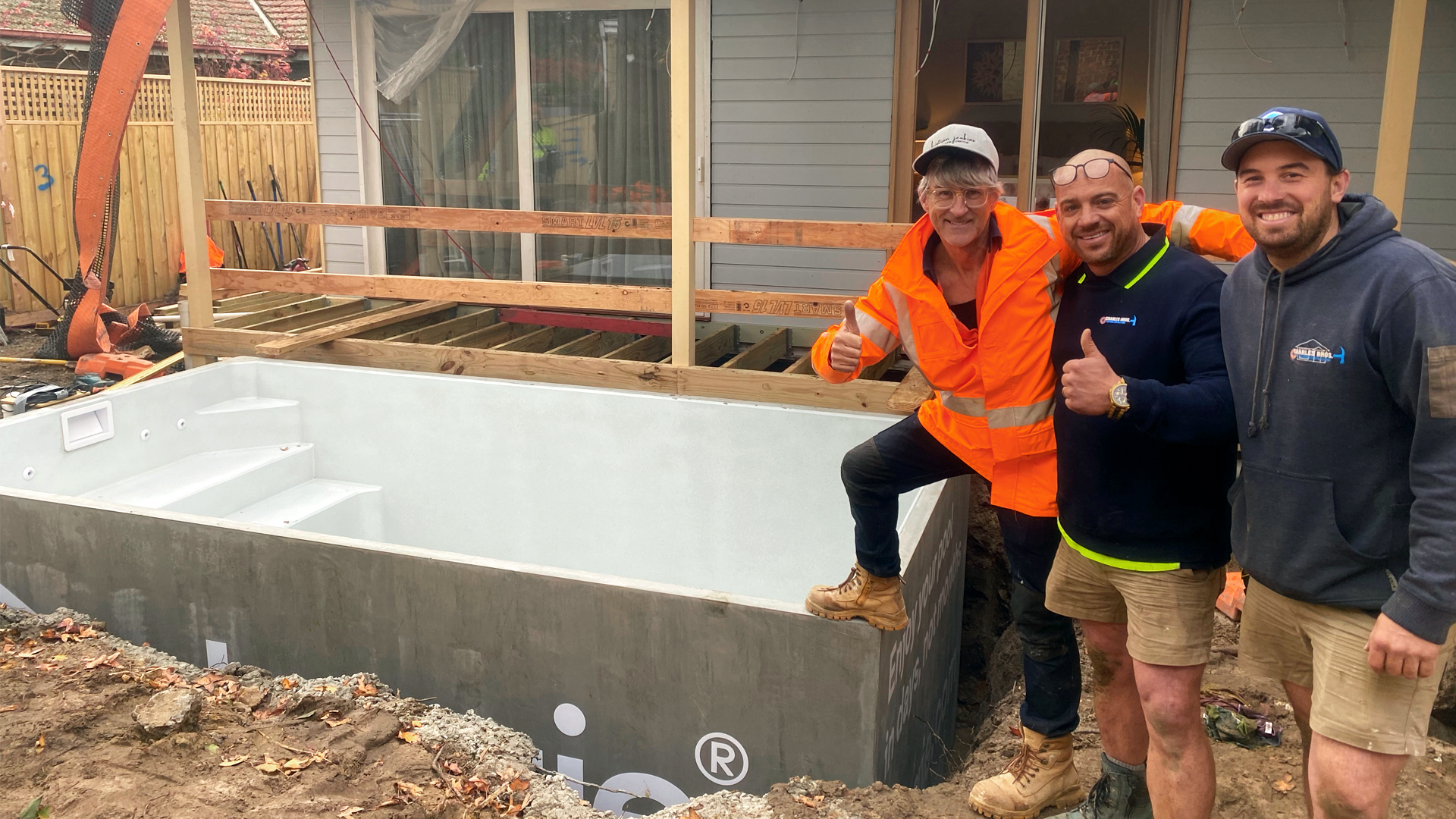 This dynamic duo are massive advocates of Plungie and how efficient the entire process was from start to finish.
Mitch and Mark can't wait to work with the Brisbane-based pool company again for their future projects!
Project: The Block 2021
Product: Plungie Original
ecoFinish: Kona Coast
Builder: Charles Bros
Landscaper: Christian Jenkins Landscape Design