It's round two for Plungie and Sandbox Properties, installing 7 pools in a single day for the highly anticipated Marella Residences in Runaway Bay. The Marella Residences are a collection of stunning, four-flour luxury waterfront properties on the Gold Coast and built on Sandbox's reputation for developing properties that not only exemplify modern living but also accentuate the lifestyle that comes with it.
Together with Hutchinson Builders, five Plungie Studios and two Originals were slotted into place perfectly, ready for the next stage of the build — and, in less time than it takes to finish a load of washing.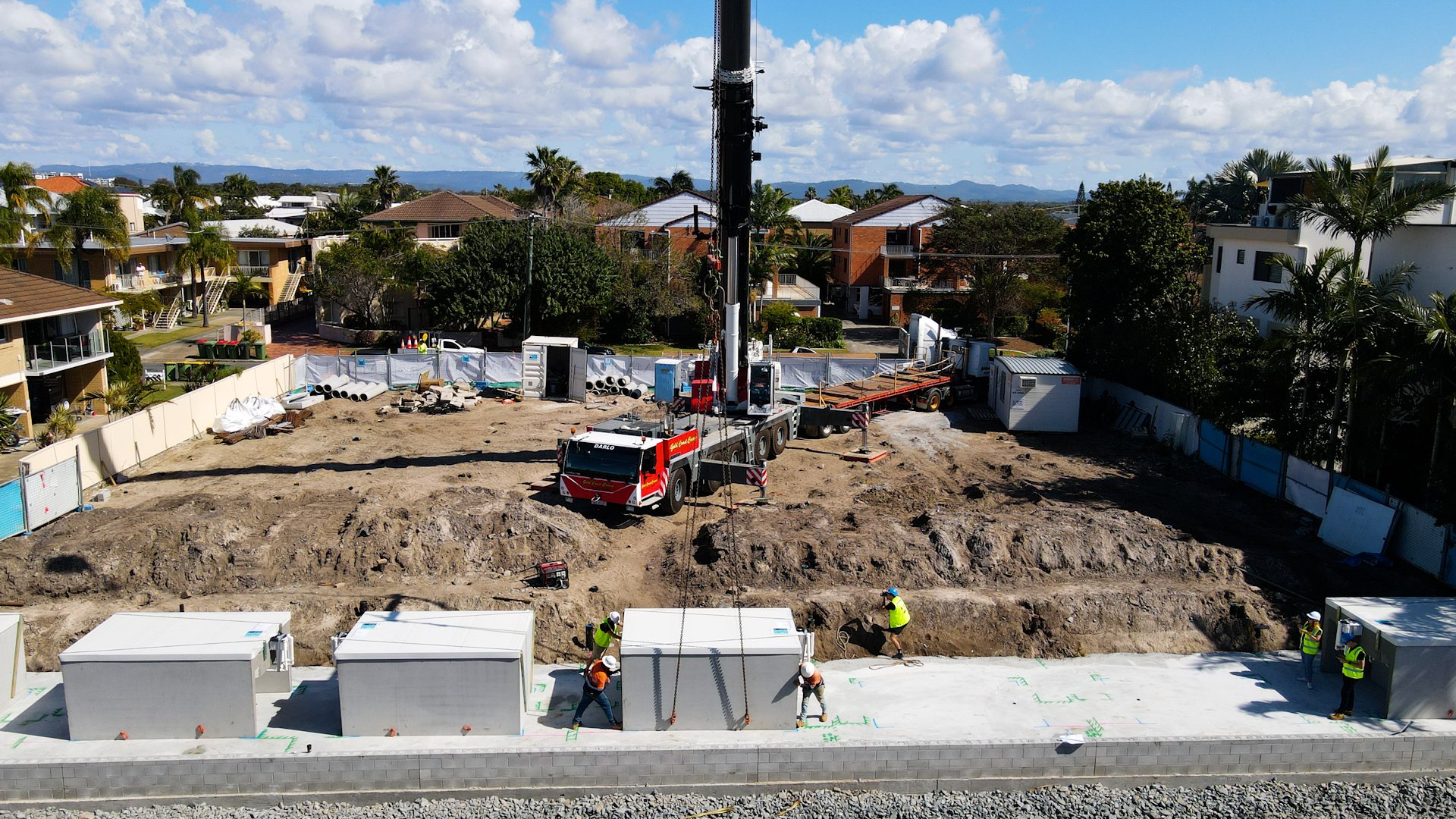 Learning off their previous development, where they again installed seven Plungies in their Marlowe build — a mere stone's throw away from Marella — Sandbox has refined the process into a precision science. In just under an hour, five stunning Plungie pools were set in place, ready for the next stage of the development. We weren't timing – but this may be a new record for most Plungies installed in under an hour. If not for conservative planning of the deliveries of pools six and seven, the entire job would have been completed in under two hours from first pool arrival to tools down.
By working with the engineer, Sandbox and Hutchinson Builders developed their own bespoke structural foundation for all the pools. The unique design featured one continuous slab across the property that surveyors used to mark the location for each Plungie, in line with Sandbox's plans. With no obstructions and everything marked, the installation was a simple case of placing each pool into its position - down to the millimetre.
Another example of speed and style, thanks to our phenomenal partners, Sandbox Properties and Hutchinson Builders.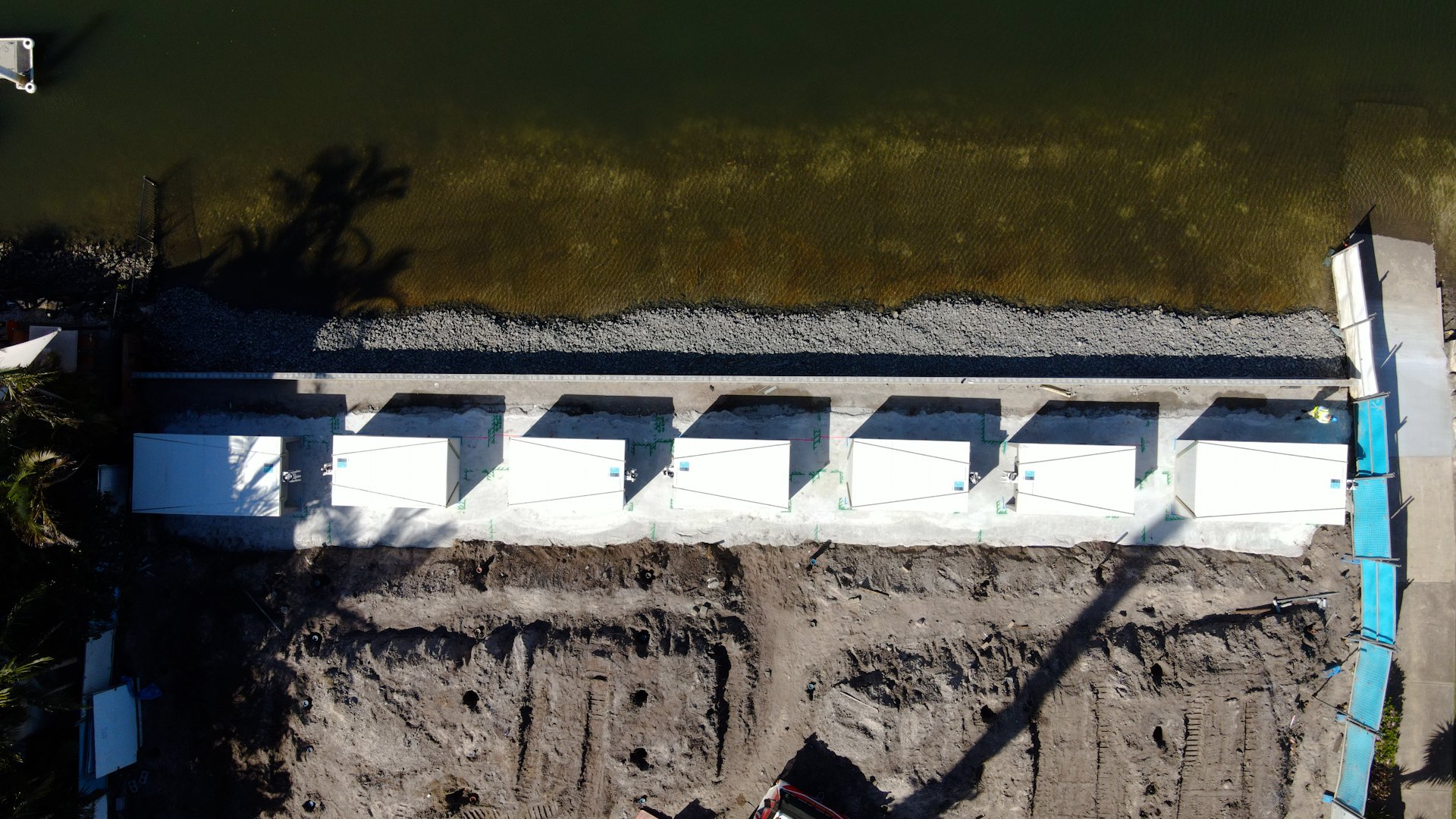 The ease of Plungie in every stage of the process, from architecture to installation, lends itself to versatility. Our pools and installation process really can be tailored to each job, each development; adjusted in a way to suit your unique situation and demands of the build.
It was a pleasure to be involved in another successful Sandbox development, and we look forward to many more in the future.
To find out how Plungie can work for your business — whether you're an architect, builder or developer — get in touch with us today.