Brisbane-based company Plungie were featured in 2021's season of The Block in contestants Mitch and Mark and Tanya and Vito's backyard pool projects. Plungie were selected by the builders, architects and contestants as a product known for fast and efficient delivery and install. Ultimately meaning the major renovations on The Block were not delayed by the swimming pool component, which can be known to take months to complete.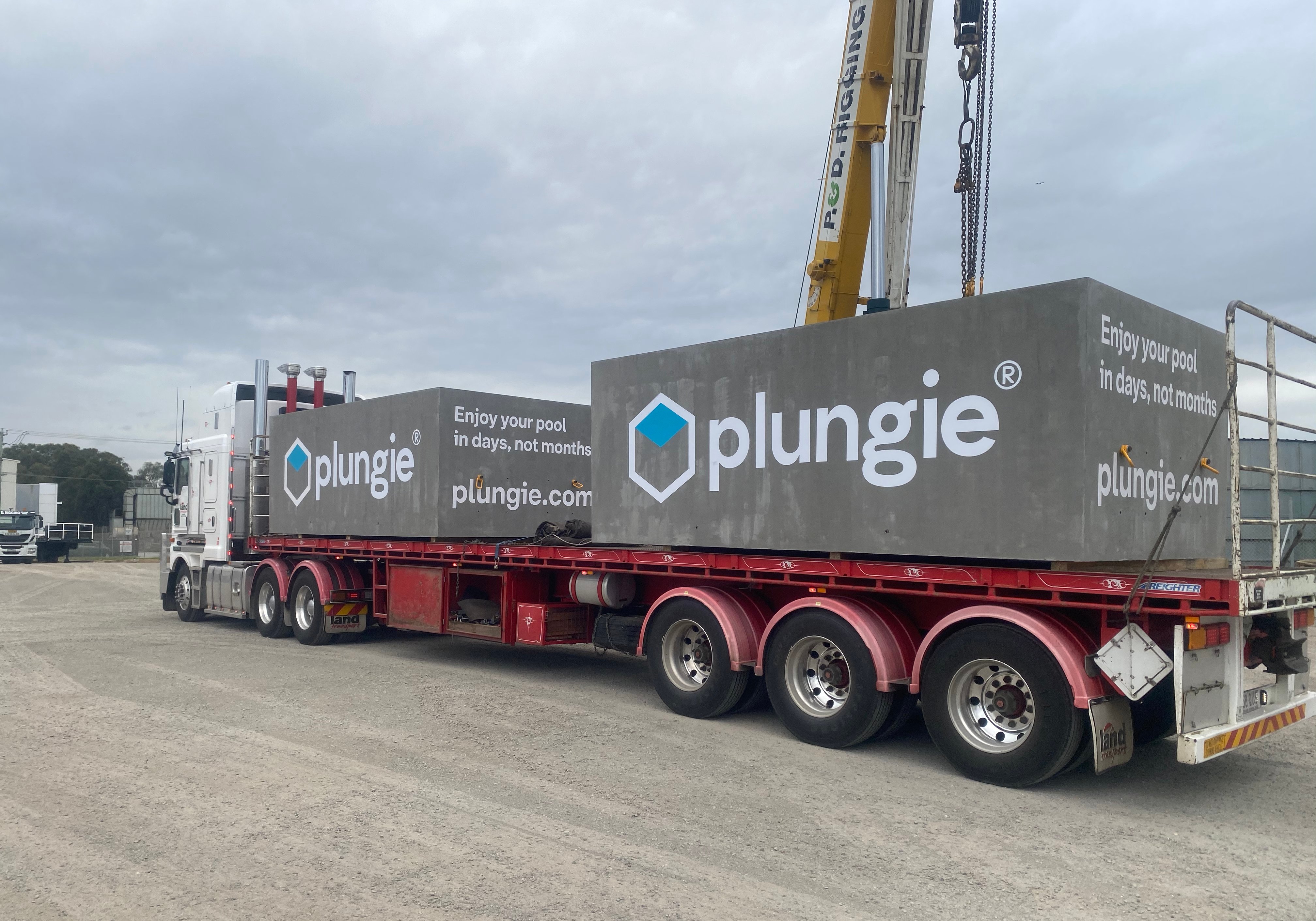 Plungie pools are an innovative product solution that gives builders more control over their projects and customers a faster, easier, and more often than not, cost-effective solution for a premium concrete swimming pool. From steel to concrete, the entire Plungie range are manufactured in a controlled factory environment to ensure the highest of quality swimming pools are pre-cast, cured and ready to install in any outdoor project.
Once the manufacturing is completed in Brisbane by the swimming pool experts, these amazing products are loaded up on to transporters, ready to embark on the journey from the factory to customer. Anywhere in Australia!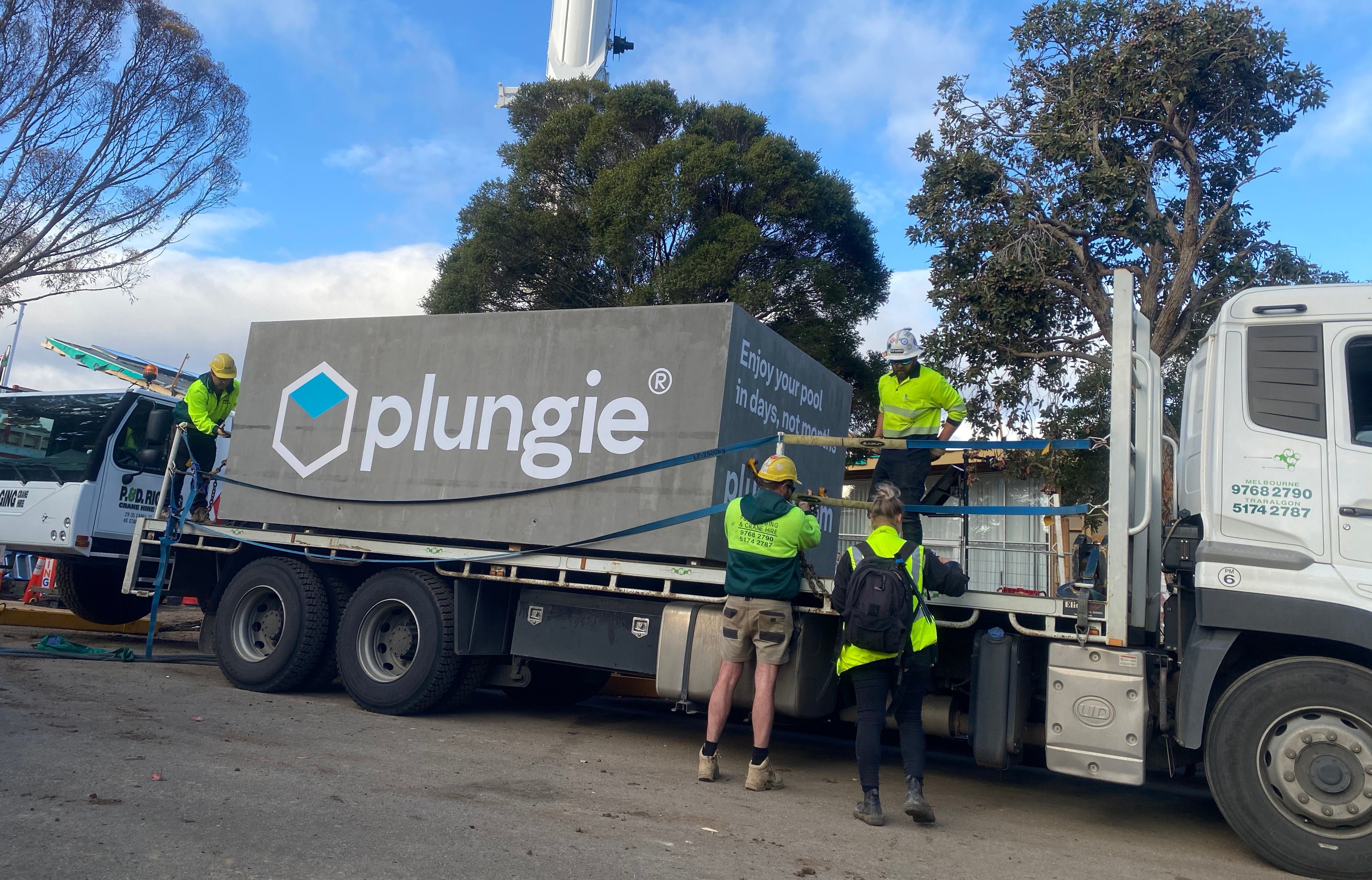 Mitch, Mark, Tanya and Vito ordered their Plungie pools knowing they would be perfect for their projects, especially as they were short on precious time. That's when they called the team at Plungie.
The Plungie Originals embarked on the massive 1,700km voyage from the Sunshine State all the way down to Blockhead central in Melbourne for The Block 2021. Once the Plungie pools arrived at their destination it was all systems go to ensure the process did not slow down. Hoisted off the transporter by a specialist team after the inter-state haul and craned over The Block construction sites, the Plungie Originals were ready to be lowered and installed in to the ground immediately. With backfilling happening the same day by the contestants and their teams.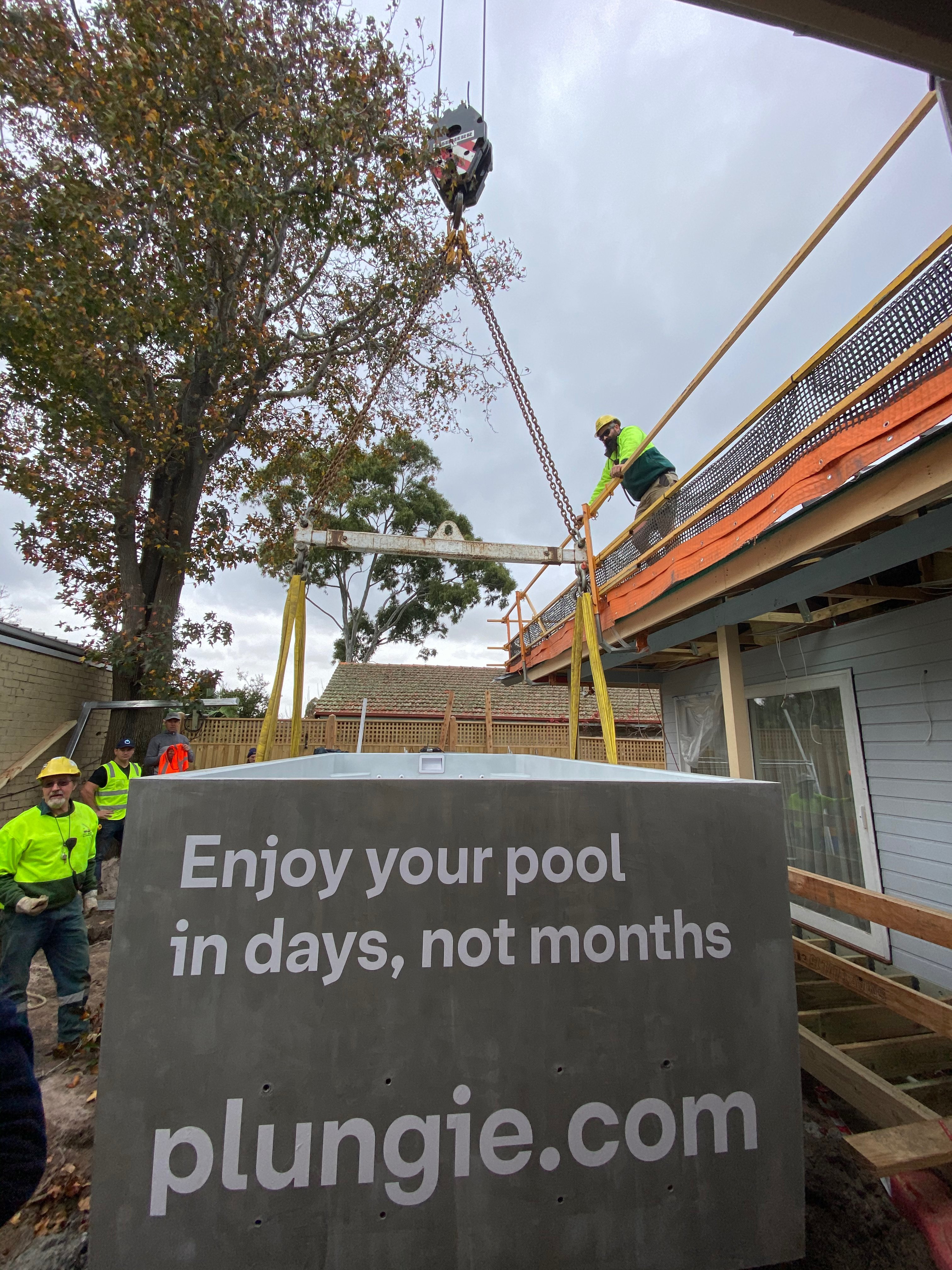 Thanks to Plungie and the collaboration of The Blockheads, the project was not delayed, the builders and labourers were happy and ultimately, the results were fantastic!
Mitch, Mark, Tanya and Vito are all massive advocates of the product and can't wait to collaborate with the awesome team at Plungie again!