The Tawarri Project in Burleigh Heads is a high-end architecturally designed residence that delivers the quintessential beach lifestyle that's loved by many Australians. This home delivers a private coastal sanctuary with the inclusion of a gorgeous Plungie Max pool.
Builder: PJH Constructions
Architect: Habitat Studio Architects
Suburb: Burleigh Heads, QLD
Designed by Habitat Studio Architects and built by multi-award winning builder PJH Constructions, this home's exquisite design boasts stunning good-looks to create a personal paradise. Advanced engineering and design of the Plungie pool has allowed for sleek lines minus bulky coping edges, which instantly created a beautiful and calm area within what was a challenging space.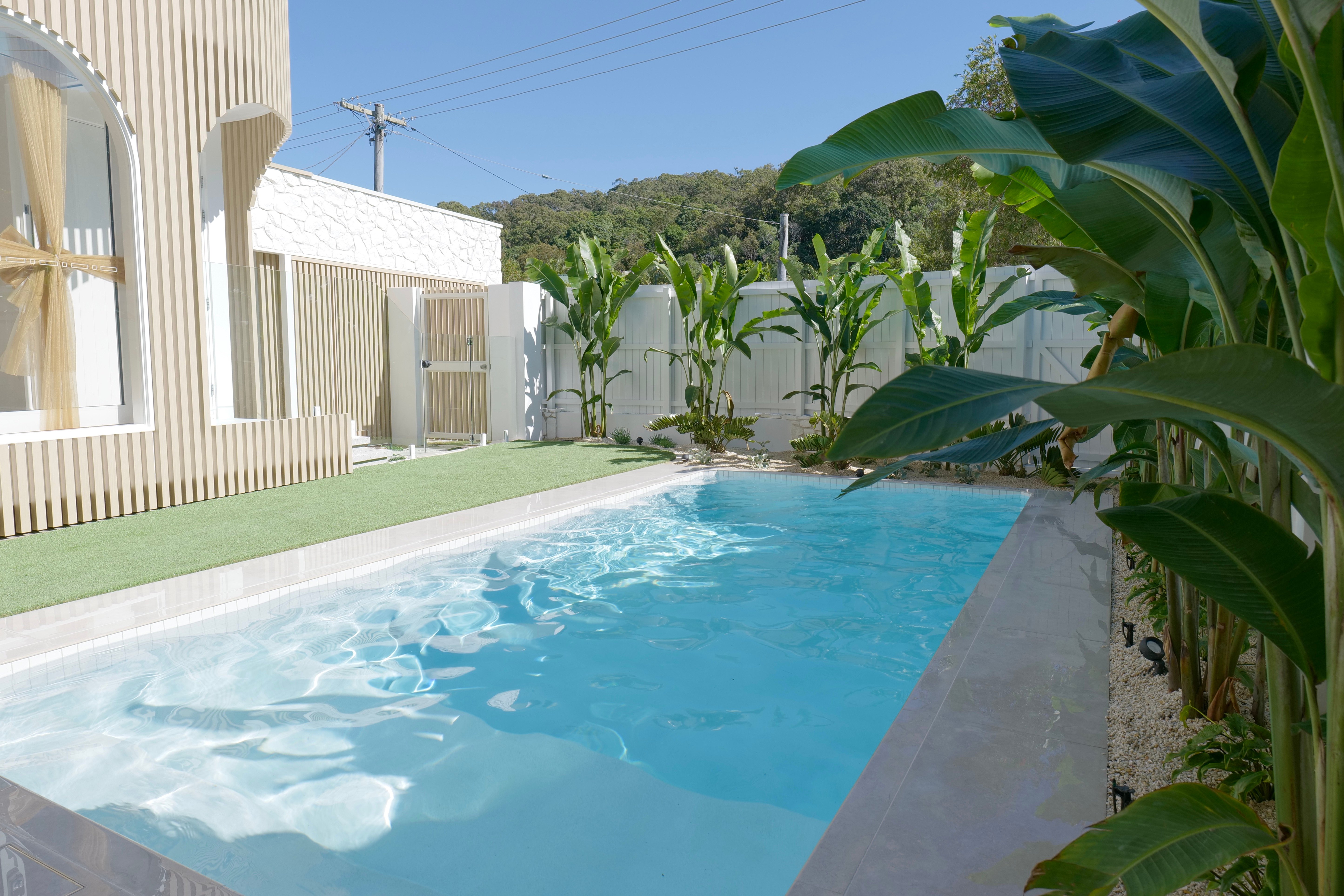 Project Type: Architectural Knock-Down Rebuild - Single Dwelling
Pool: 6m x 3m Plungie Max
EcoFinish: Kona Coast
Throughout the build of this sensational Burleigh Heads home, a variety of high-quality materials and finishes were used. In the Plungie Max pool, the ecoFinish in Kona Coast was used, keeping the pool light in colour, maintaining a relaxed space.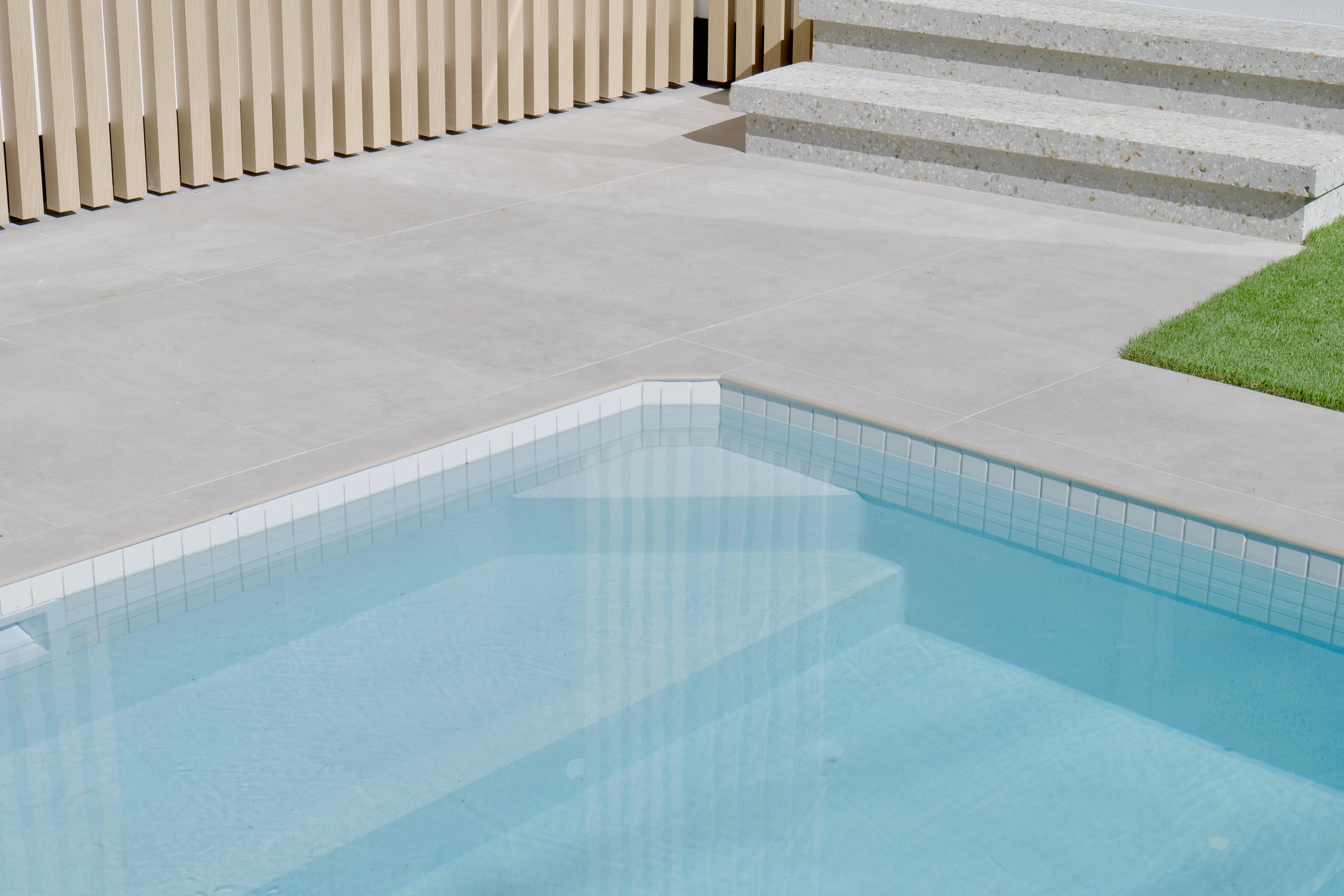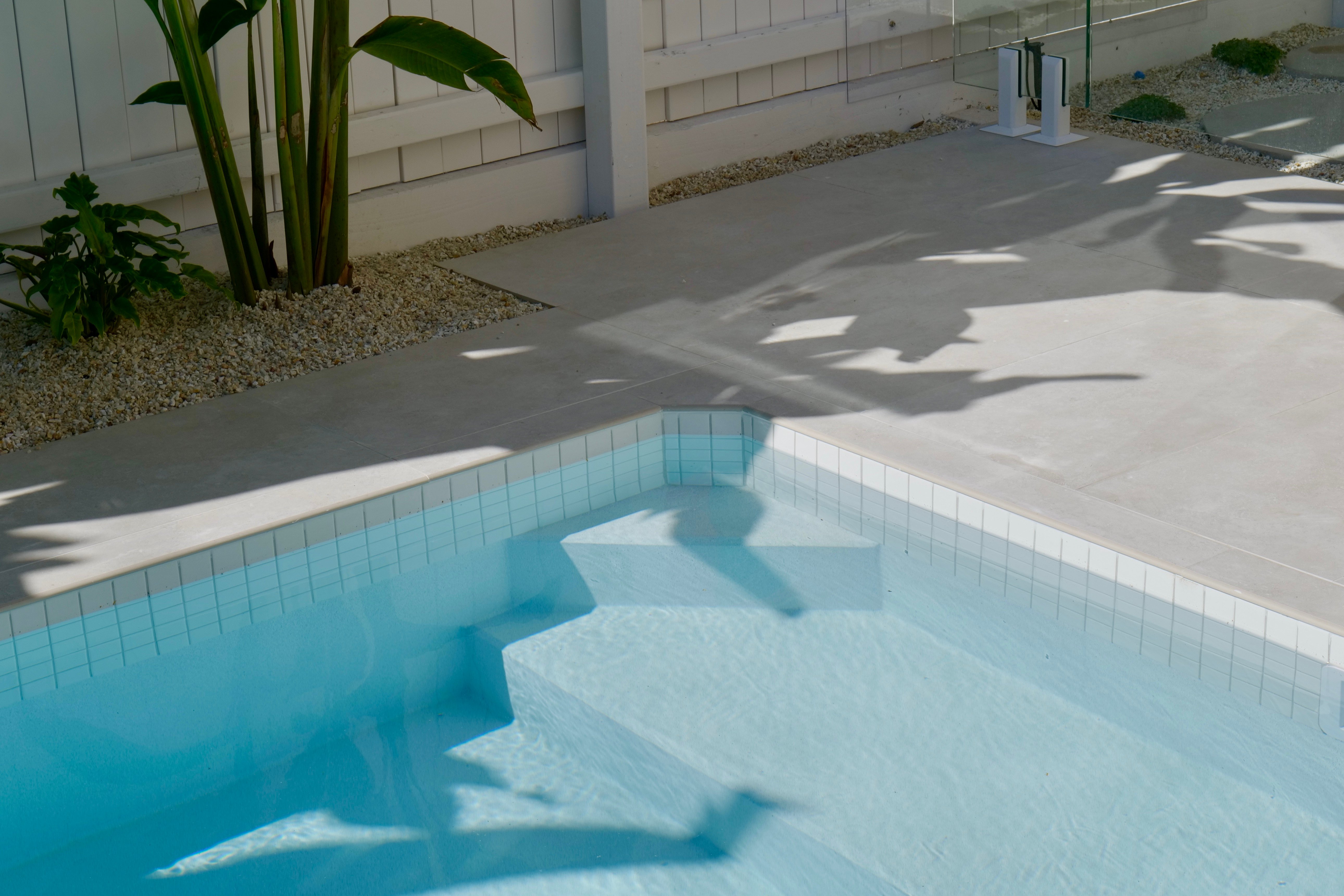 The home's exterior cladding was constructed with Knotwood's unique aluminium material in Nordic Oak. Helsinki White Mosaic tiles from National Tiles were used for the waterline tiles to finish off the Plungie Max pool. For the property's flooring, Eco Outdoor's stone flooring was used throughout, in both the interior and exterior, perfectly complementing the natural and brightly lit pool area.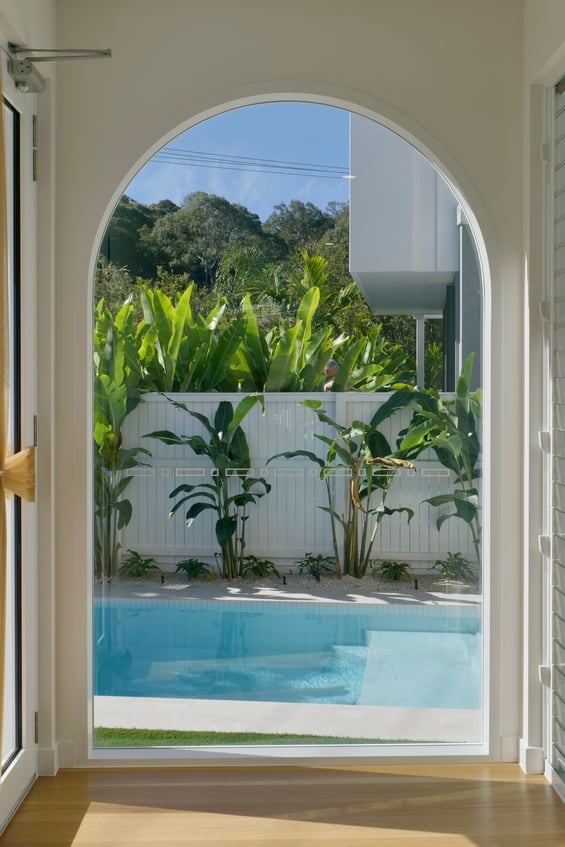 Inside this private residence, the interior was designed by Our Next Project. Taking full advantage of the Plungie inclusion, the living space was wrapped around the pool area, inviting the outside in. Residents and guests can effortlessly enjoy the pool, which is just a stone's throw away.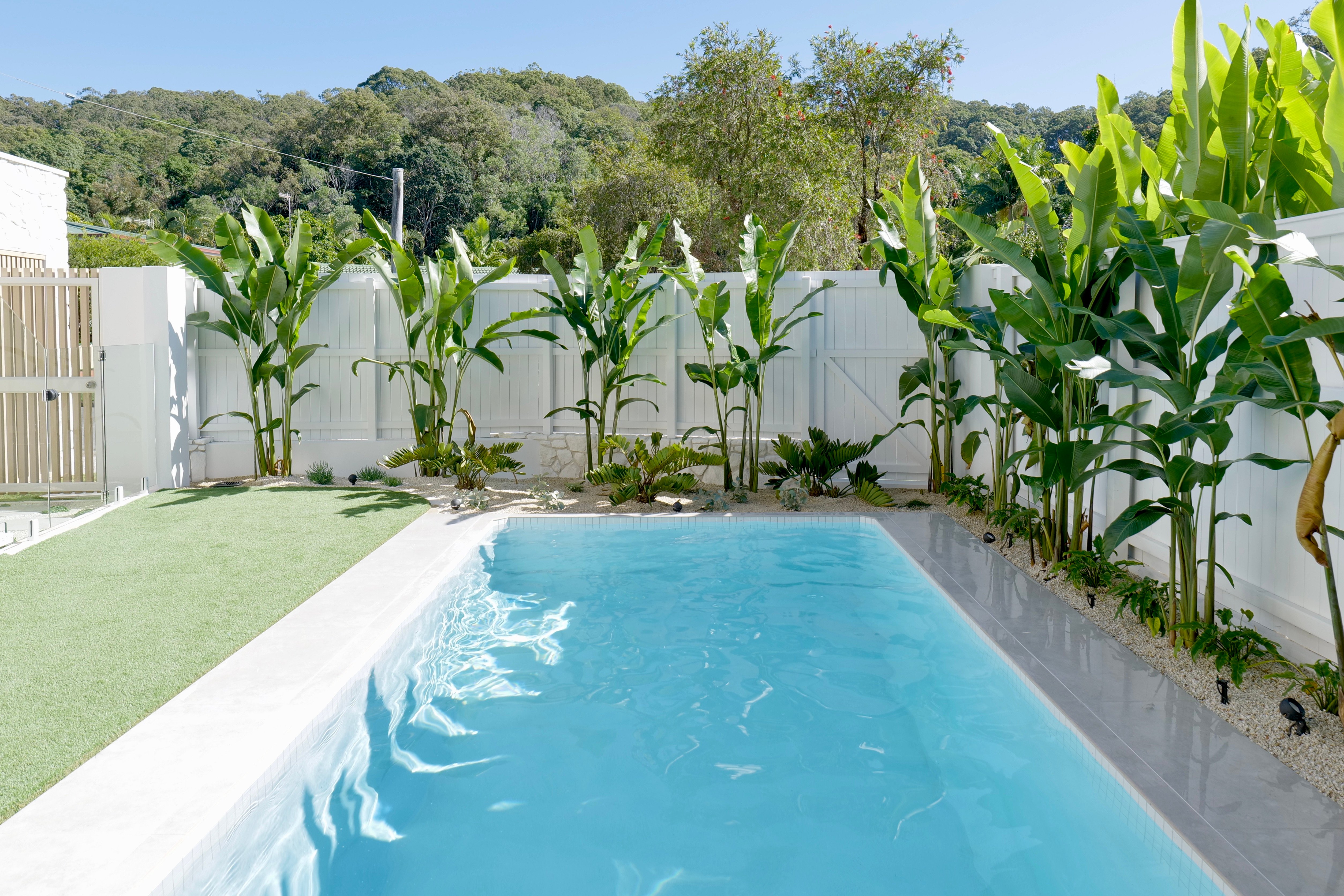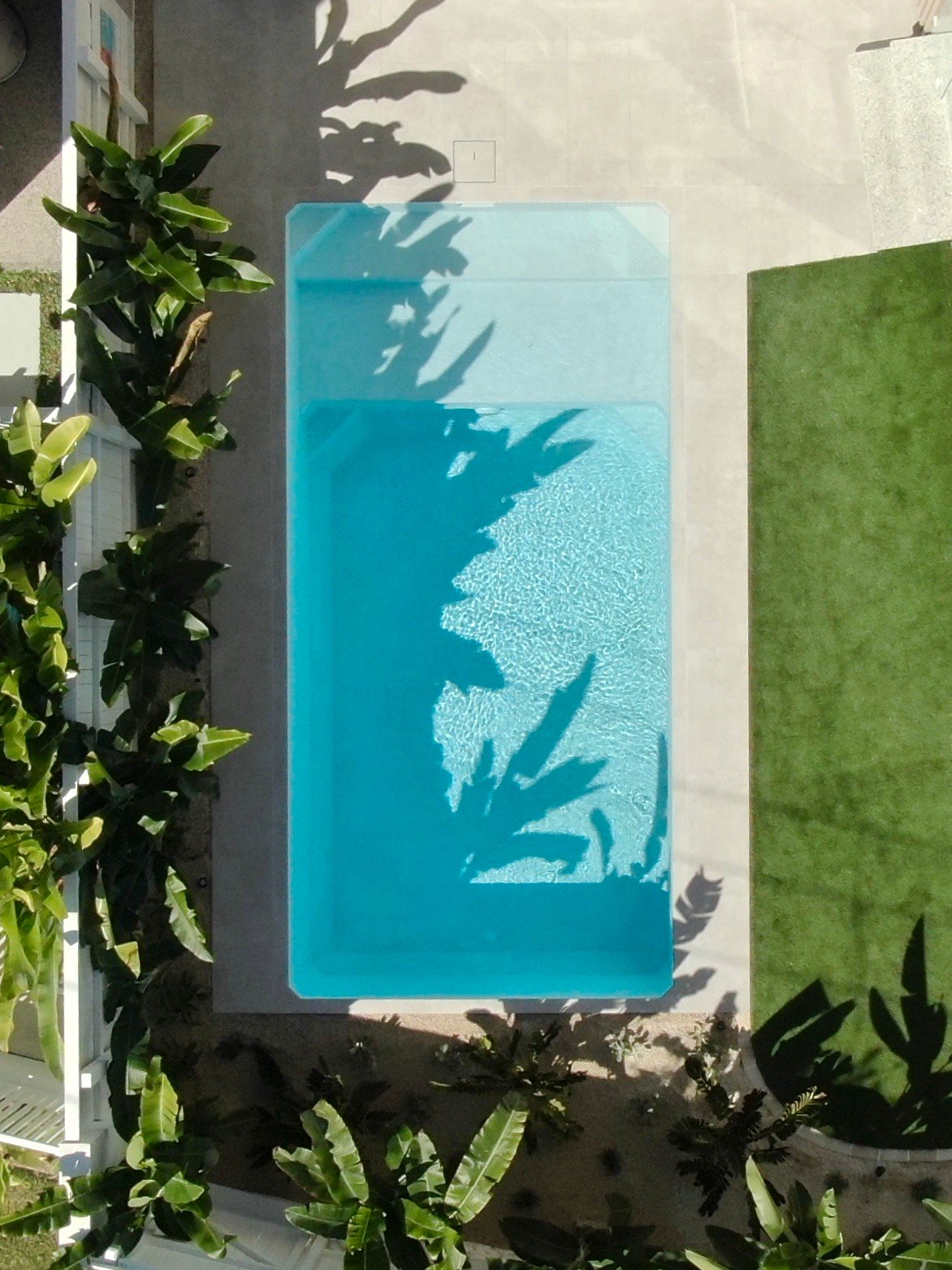 The inclusion of the Plungie Max seamlessly delivered on the home's high-end brief and the pool itself created an incredible outcome by maximising the lifestyle factors of the home, even with the limited front yard space.

After a great experience with the Plungie solution, the builder (PJH Constructions) have specified and included 2x Plungie Original pools in their next build, which is just around the corner from this property. 4A and 4B Guyra Avenue, Burleigh Heads will soon feature their very own Plungie pool, further making pool ownership a reality for their new owners.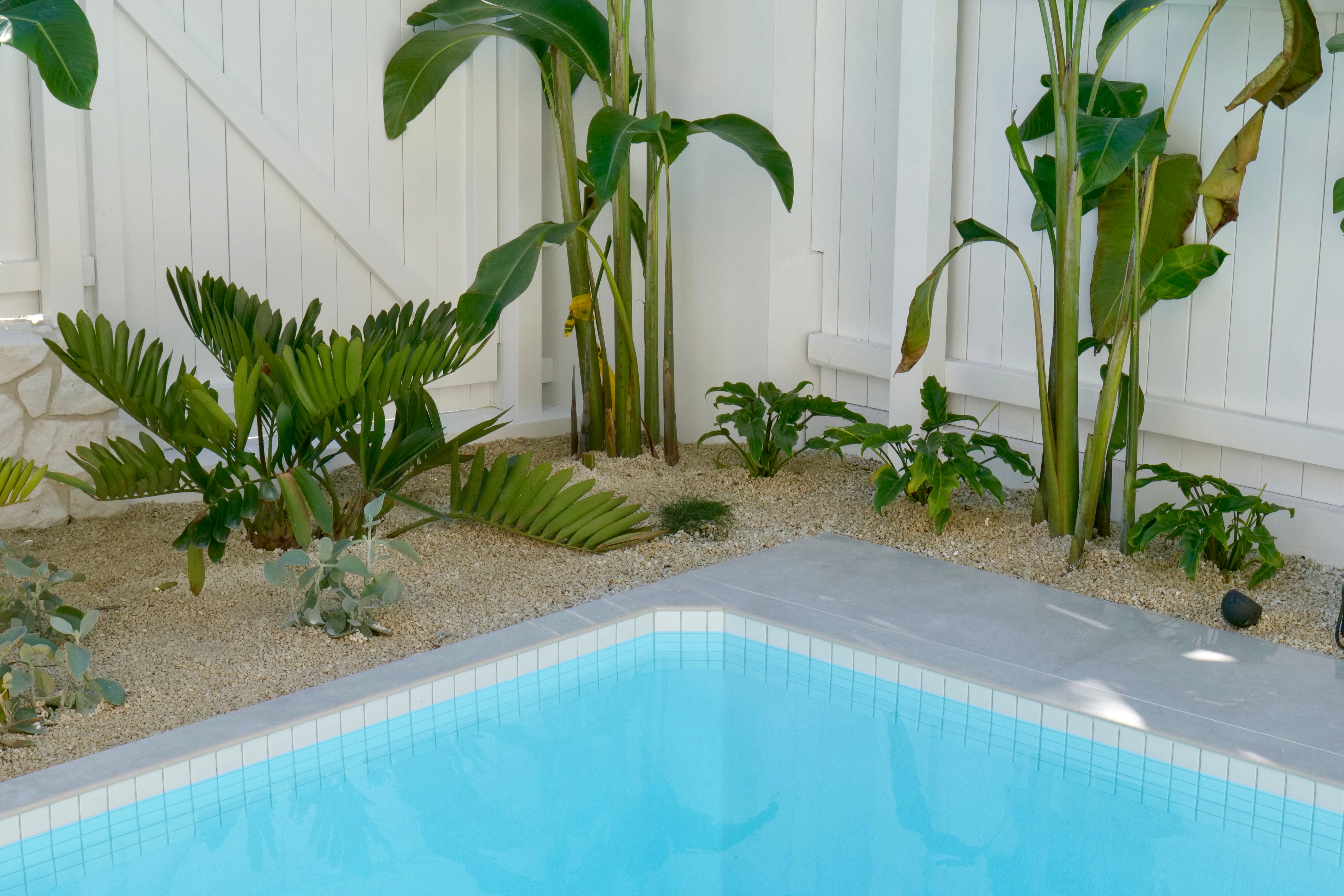 The Tawarri Project's build is just testament to the smart outcomes, design, operational and financial efficiencies provided by the Plungie pool solution for all parties involved, including the architect, builder and homeowner. Having the Plungie Max pool as a feature of this home provides an amazing outcome for the homeowner, now and into the future.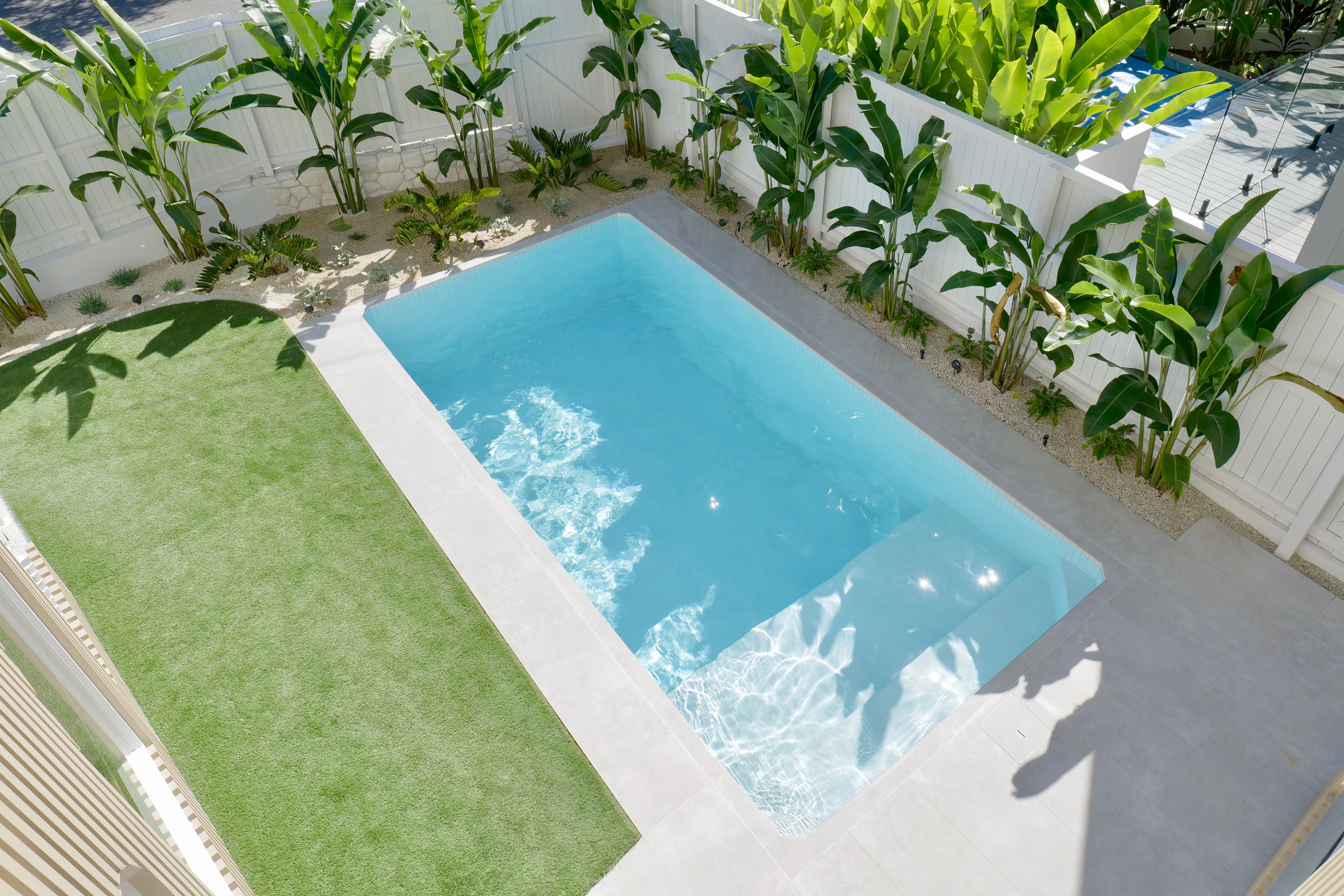 Plungie pools are the same pool solution seen on the rooftop of many developments across Queensland, including the Mali Residences on the Gold Coast's Mermaid Beach and The Maison in Brisbane's New Farm. AFL fans might be familiar with Plungie from the Metricon Plungie Pool Deck at Metricon Stadium!