The Block 2021 contestants Tanya and Vito knew as well as anyone that time and money were paramount to ensure their project did blow out on budget. Their swimming pool and landscape allocation combined meant there was simply no room for error and delays to the job.
Andrew from Get Us Built Homes served as the head builder for Tanya and Vito and is a big advocate of the Plungie product.
Within The Blockheads project a French Grey Original featured in their renovations. As an experienced builder, Andrew knew the value of time and how important it was to ensure quality was not foregone during the construction process and deadlines were ultimately met and managed.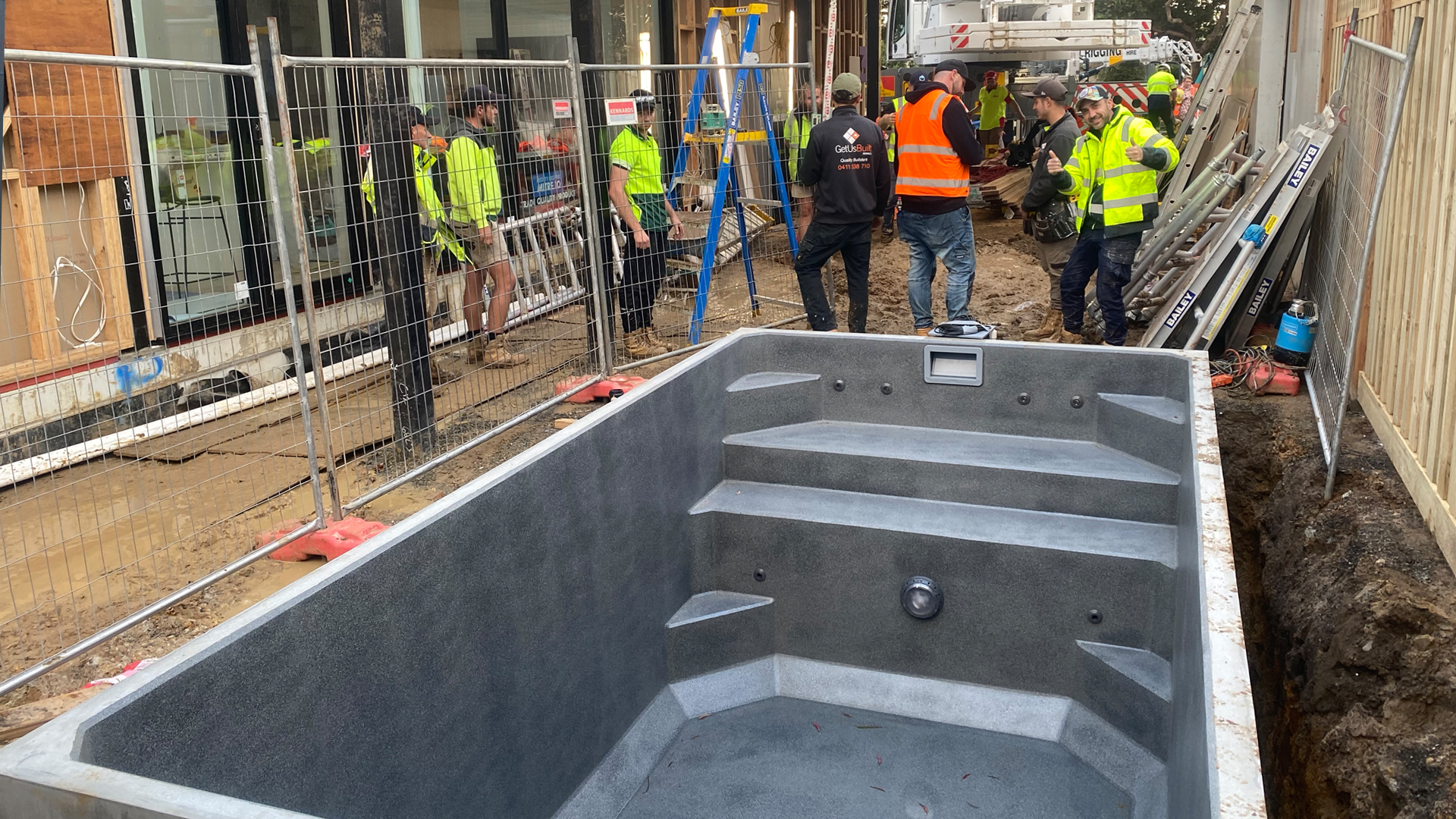 The Block is known for very limiting timelines for all contestants, regardless of indoor or outdoor, the job waits for nobody. That's when Plungie became the go to solution for Tanya and Vito.
From start to finish, the Plungie Original was in the ground, installed and backfilled within three days. Fully functional and ready to go. Tanya and Vito wanted to achieved a premium look and outcome, without the costs and time delays of an in-situ swimming pool construction job. And of course the Blockheads only had days to achieve this, not months.
Andrew from Get Us Built Homes was so impressed with the quality of the Plungie product and how it fit in to the wider project, he felt it looked better than a conventional swimming pool construction job while being more cost-efficient.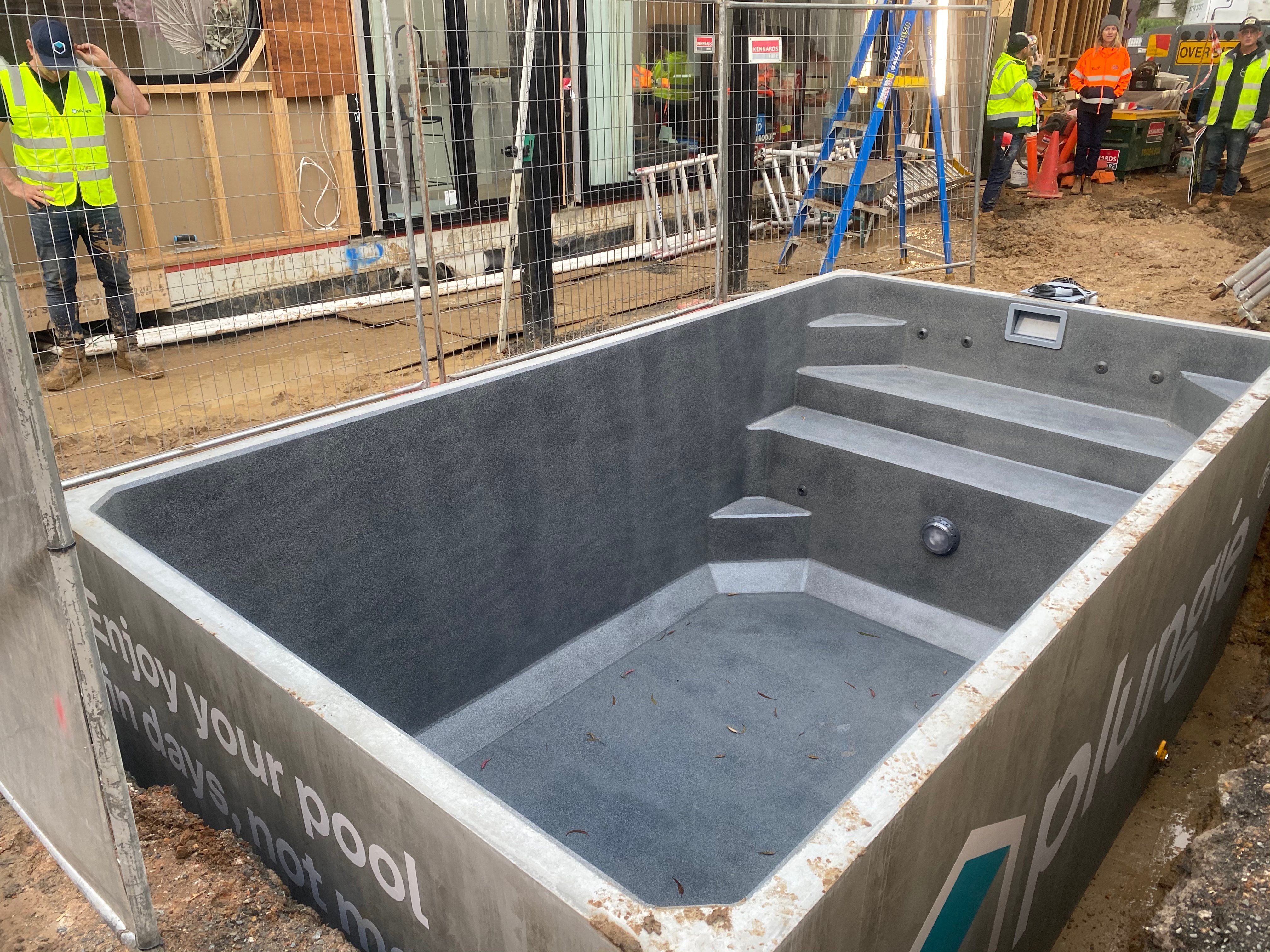 Andrew spoke highly of the quality of the pre-cast concrete and how the overall finish married up with the tiling and decking in Tanya and Vito's backyard. A second to none outcome for the contestants and the builder.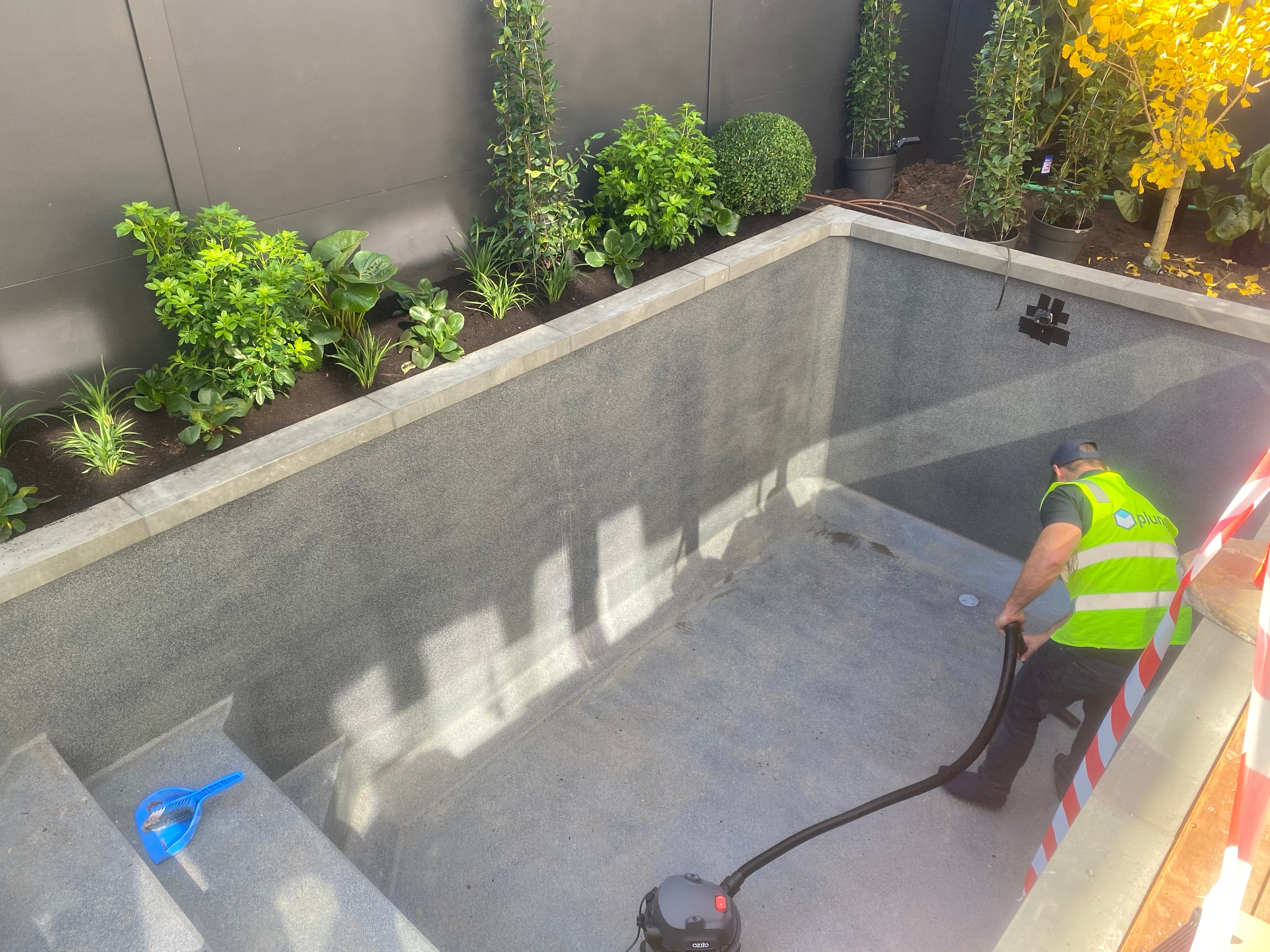 When time and value are two key objectives, Plungie is no doubt the ideal solution. Andrew has no hesitations about future planning and collaboration with the Brisbane-based pool company.
Project: The Block 2021
Product: Plungie Original
ecoFinish: French Grey
Builder: Get Us Built Homes