Tanya and Vito's mid-century project on The Block featured a Plungie Original in the French Grey in the couple's backyard this season.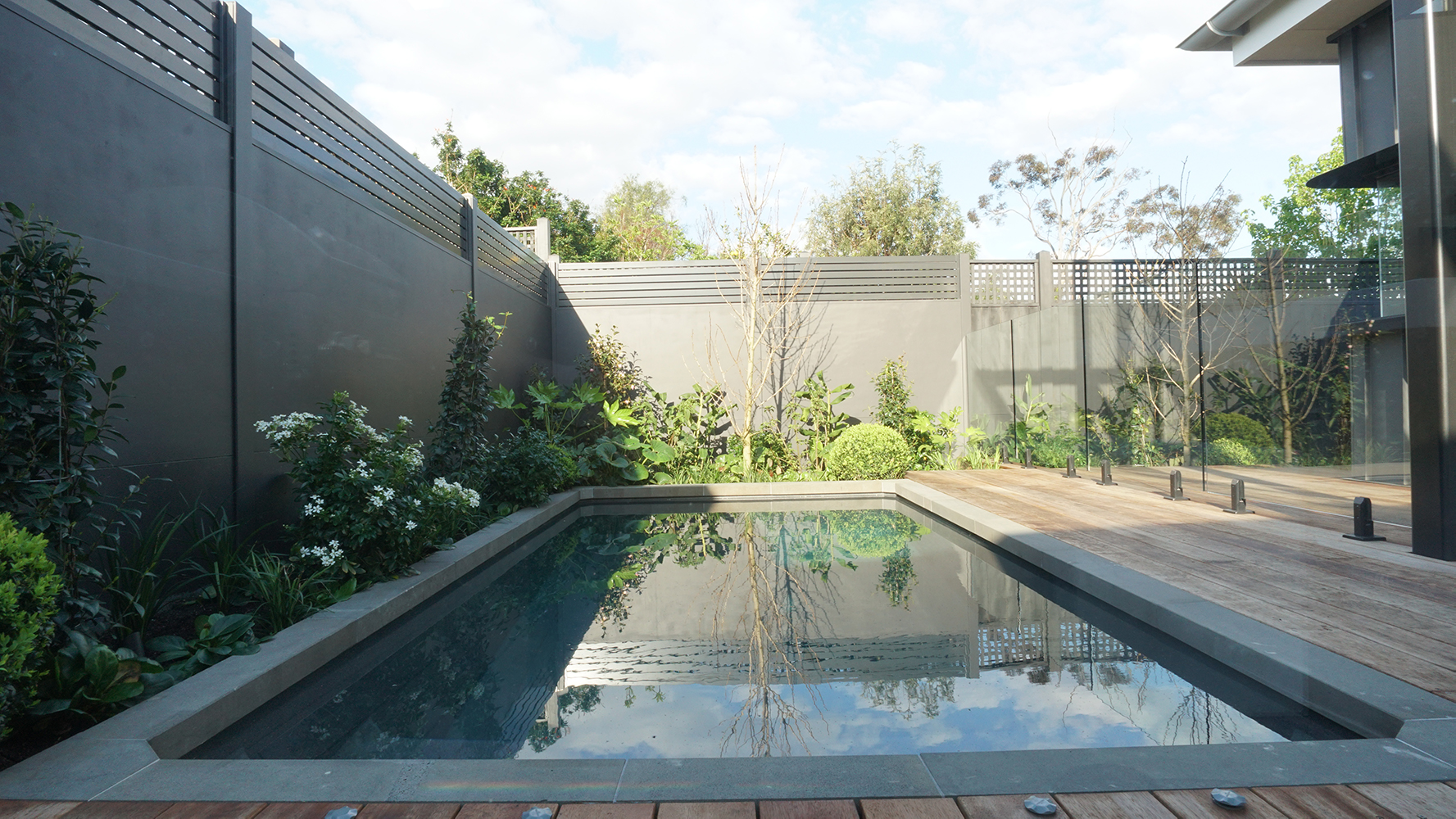 The Melbourne couple worked closely with their builder Andrew from Get Us Built Homes on creating a beautiful swimming pool oasis in their Brighton home.
With time and money always on the mind of Blockheads, the Plungie Original was the ideal solution to combat the delays and costs of a traditional, in-situ swimming pool.
As experienced home renovators, Tanya and Vito knew the importance of a quality product, that delivers on its promise. For Plungie, that promise was to have a pool in the ground and ready to go in days, not months.
The Block in 2021 was no different to any other year. The juggling act of balancing budgets, tradespeople and notorious Melbourne weather, meant Tanya and Vito had to look for easy wins that would yield great results. That's where Plungie came in.
Once the Plungie Original arrived via transporter from the factory in Brisbane, the pool was craned over the Blockheads property and lowered into the ground immediately.
The French Grey finish of the Plungie Original complimented Tanya and Vito's surrounding high-walls and home. The ready to go process of installing a Plungie was supported by the use of the ModularWalls. The end result is a spacious feel with sophisticated glass pool fencing and warm cedar wooden decking and minimalist garden bedding.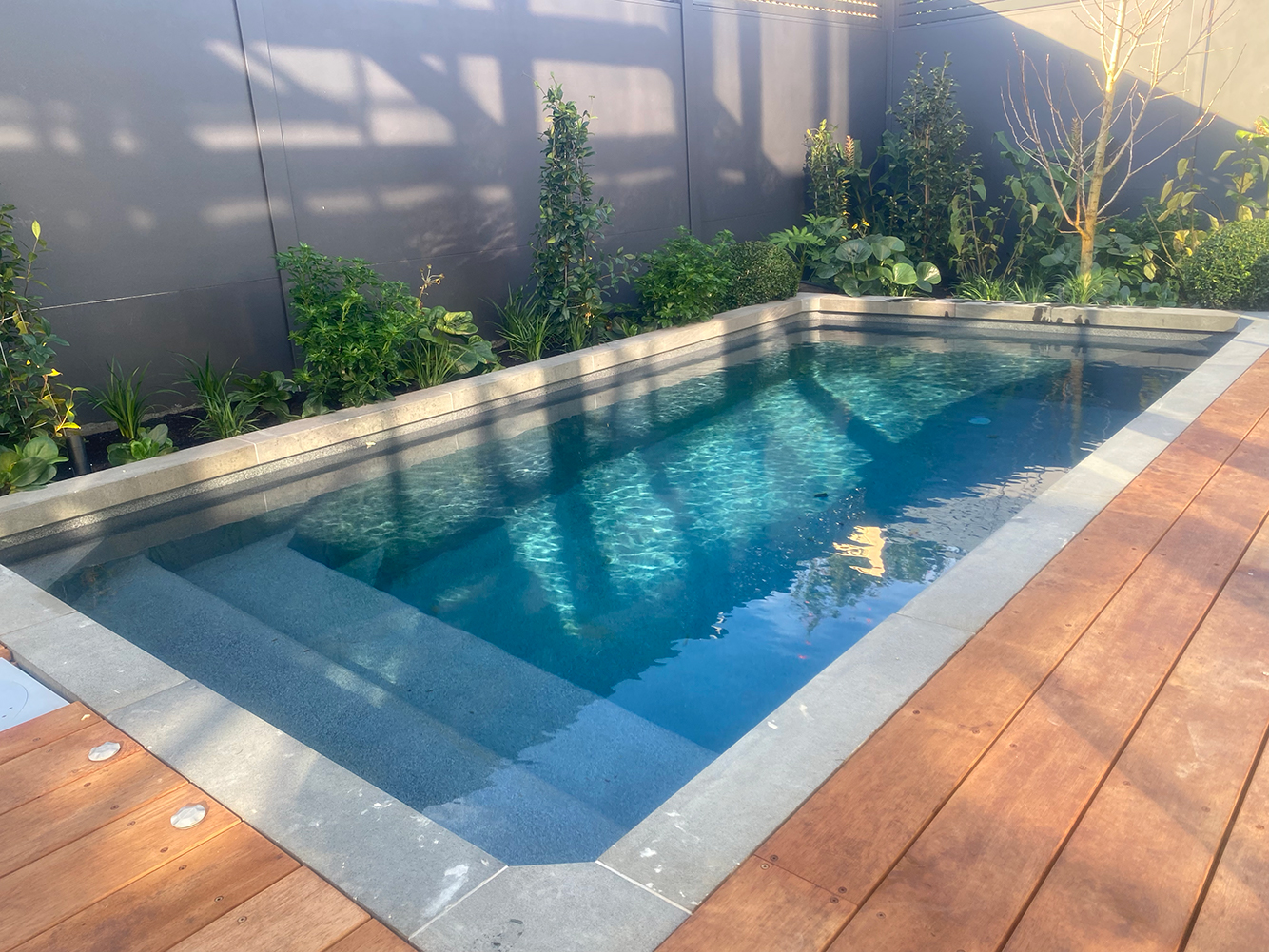 The results of Tanya and Vito's backyard on The Block in 2021 are incredible.
Project: The Block 2021
Product: Plungie Original
ecoFinish: French Grey
Builder: Get Us Built Homes