Perhaps the only thing we love more than seeing a Plungie on TV, is seeing a Plungie contributing to a great cause.
That is exactly what happened on the recent screening of Episode 6 of the 2022 Celebrity Apprentice Australia, on Channel 9.
Celebrity Apprentice Australia takes some of Australia's most recognisable names and faces from sport, TV and the arts, and has them compete against each other in a series of business challenges. Throughout the show, the contestants lock horns to raise money for their nominated charities.
With names like Benji Marshall, Vince Colosimo and Amy Shark, and hosted by one of Britain's richest people, Lord Alan Sugar, it's a star-studded cast. But, despite these names, the real star of this episode was Plungie – and you'll find out why in a second.
In Episode 6's challenge, the celebrities found themselves travelling out to the Western Suburbs of Sydney with only one instruction – bring your most prized possession.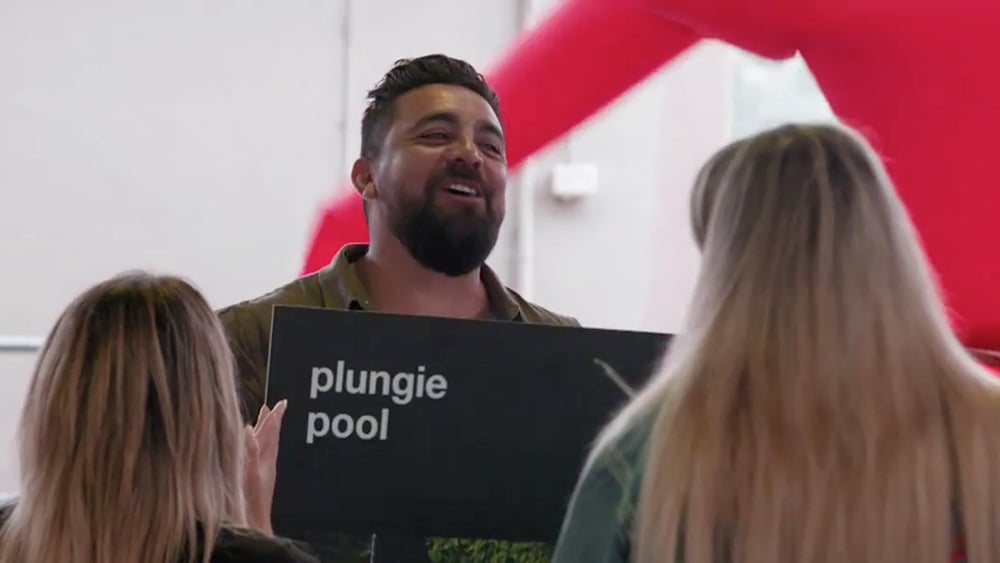 As they arrived at the Fairfield Markets, the celebrities were tasked with selling their prized possessions to market goers, with the team that makes the most money being awarded $20,000 for their Project Manager's charity.
The celebrities didn't hold back, with some amazing items up for sale; Samantha Jade selling the dress she wore to the ARIA awards, Turia Pitt auctioning off her surfboard signed by pro-surfer Layne Beachley, and Benji Marshall selling several signed NRL jerseys – an easy sell in the rugby-league-mad suburbs of Western Sydney.
However, one item stood head and shoulders above the rest and was a key reason for Team Collaborate's success — a beautiful pool gifted by Plungie to Team Collaborate's Project Manager, Ronnie Caceres.
You may remember Ronnie as one of the top competitors on The Block. In fact, Ronnie and his wife Georgia, are the most awarded couple in the history of the The Block. Ronnie and Georgia now also have their own eight-part web renovation series Quick Room Flips.
It's no surprise that Ronnie knew exactly how valuable the pre-cast, easy-to-install Plungie truly is.
Ronnie's contribution of the Plungie pool went a long way to ensuring Team Collaborate's success.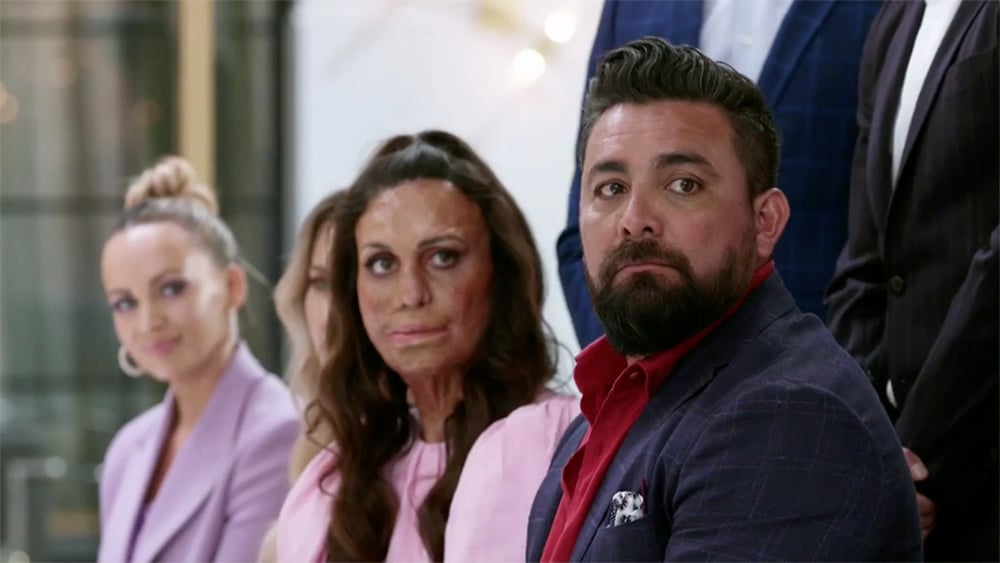 This role Ronnie and Plungie played was clear to see as Team Collaborate was announced as the winners, with Ronnie's teammates showering him in kudos for bringing in such a high-value item.
Of the $65,136 raised by Team Collaborate, every cent was donated to charity.
This win was despite a late comeback from Bronte Campbell of Team Innovate — selling her blue stuffed koala for a whopping $50,000.
It was fantastic to be involved in the Celebrity Apprentice Australia and to play a small role in helping Ronnie seal the deal for Team Collaborate, while also contributing to causes that need it most. Seeing Plungie on TV? That was just the cherry on top.
Easy to install, versatile, stunning AND helps raise money for charity? What can't Plungie do?