Some people say the kitchen is the heart of the home, but if you ask us — we think every home is built around the pool.
For PJH, a Gold Coast luxury home builder and past winner of the Queensland Rising Star award at the Master Builders Housing & Construction Awards, this was quite literally true.
The first step of their recent development of two modern family homes in the idyllic Gold Coast suburb of Burleigh Heads, was splitting a single block into two and then installing a Plungie Original into each property. Once the pools were in, construction on each of the properties then began in tandem.
This flipped the traditional build process on its head; instead of the pool being installed after or midway through rest of the property being built, the pools were the very first thing to go in.
This isn't the first time PJH have incorporated a Plungie into one of their homes. At their Tawarri House development, also in Burleigh Heads, PJH installed a stunning Plungie Max, which completely elevated the outdoor space.
In this most recent development on Guyra Avenue, however, PJH opted for the more compact Plungie Original.
Plungie Original was the ideal decision and is the perfect solution for splitter blocks and developments just like those on Guyra Avenue. They are small enough that they don't completely dominate the outdoor space, while being large enough to be practical for families with young kids.
And – as plot sizes become smaller and houses become more expensive, Plungie's solution addresses what will be a key challenge for all builders, developers and property owners moving forward.
The installation of both Plungie Originals helped create multi-functional outdoor spaces that are perfect for entertaining guests, keeping young kids busy or just as a sanctuary to retreat to and relax.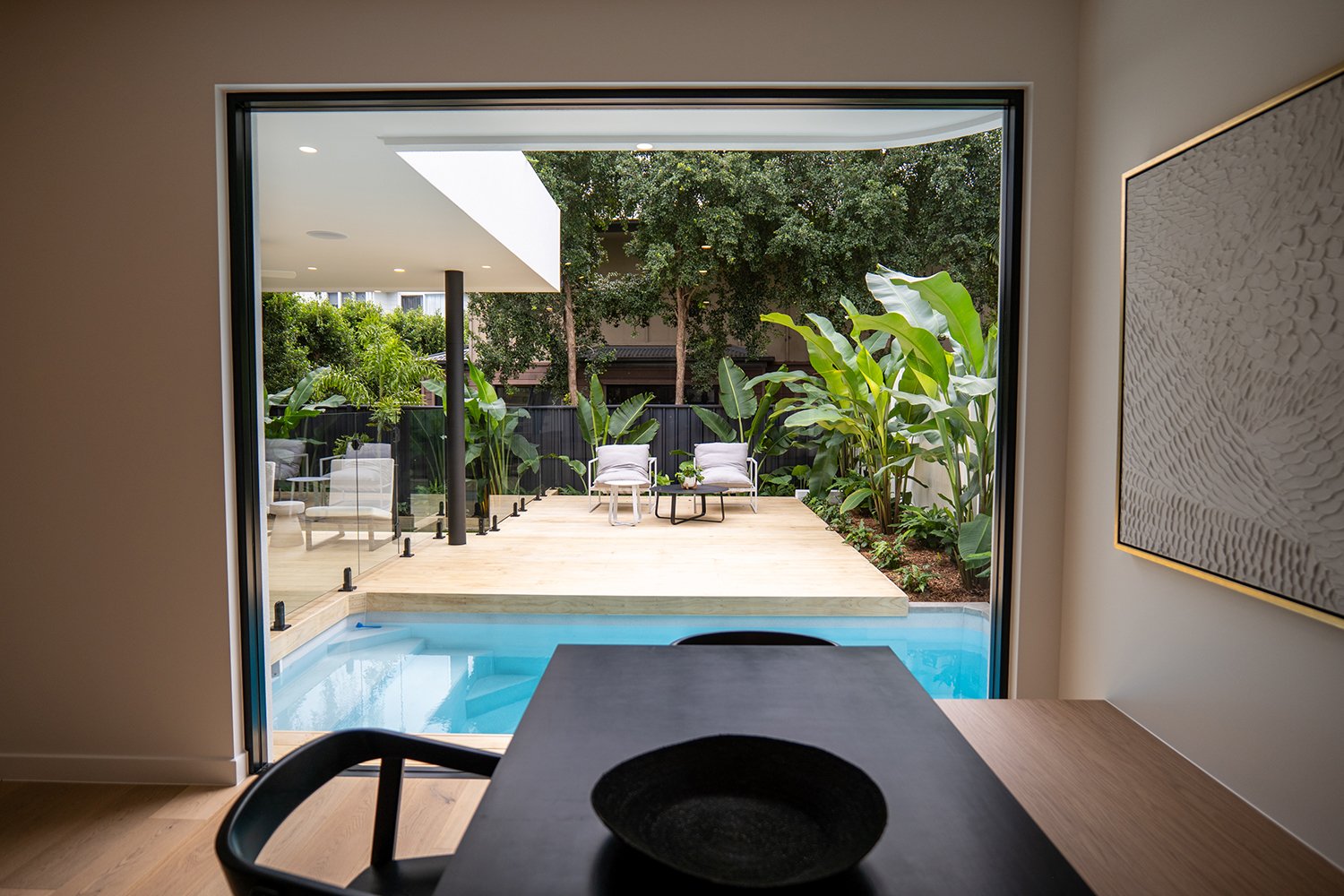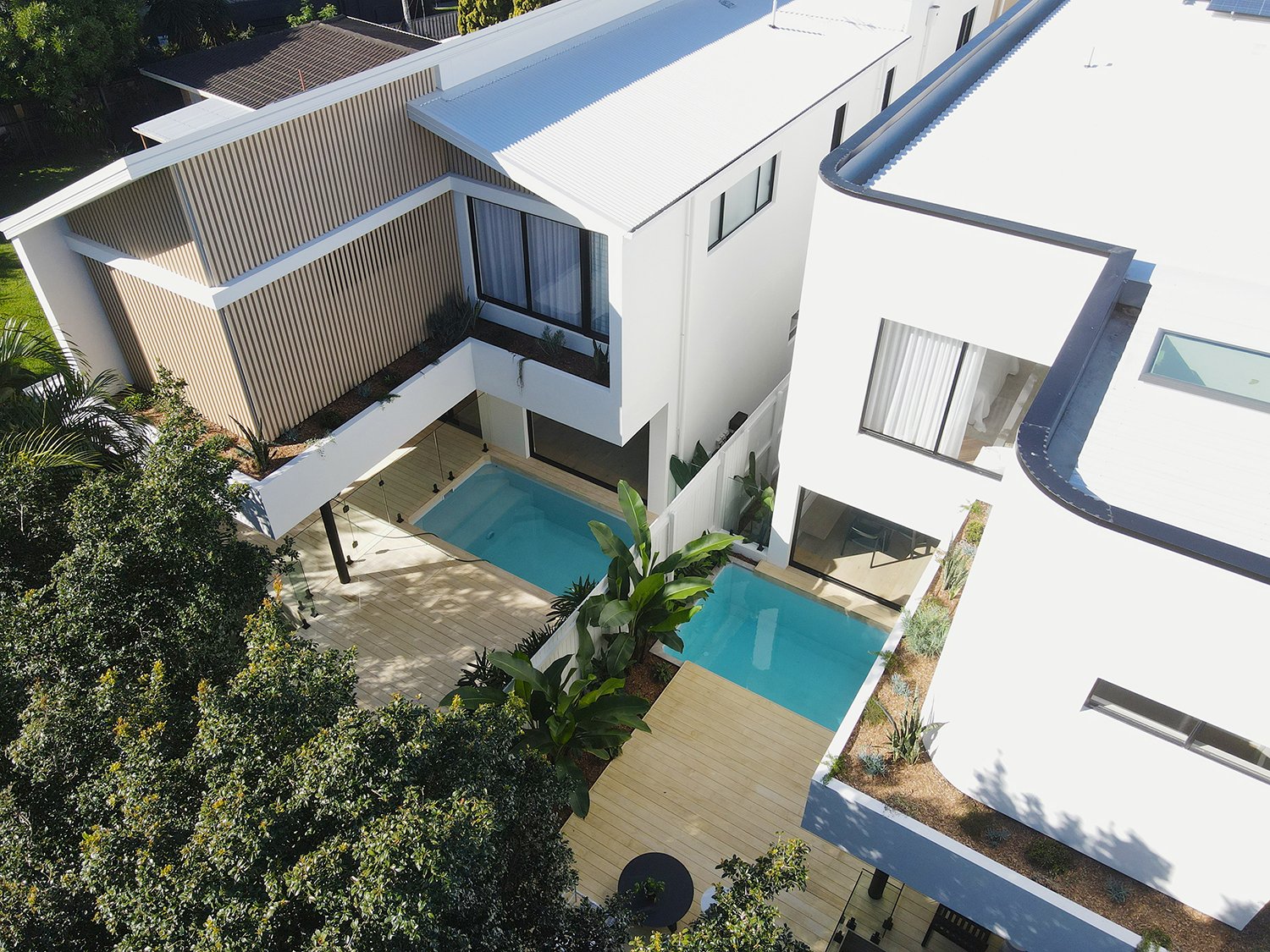 But perhaps most importantly, the Plungie process itself allowed for both pools to be installed in each property in the same morning, using the same crane and the same team; it's efficient, fast, and extremely scalable.
Both properties have since sold, shortly after the last tradie walked off the site. With the keys being handed over to the new owners shortly, PJH's next development is already well underway.
Congratulations to the new owners and their stunning new homes, and to PJH for another successful development. We can't wait to see what the future holds for both Plungie and PJH.