For so many builders and developers, profit margins and the bottom line often overshadow the importance of relationship building and the human element of doing business.
However, one Melbourne developer is helping to tread a new path.
"A lot of developers think that the whole crash-and-burn, cost-saving, non-relationship-based environment is okay to do business in. We've flipped that on its head," explained Martin Soto of PEMA Property.
Since forming just over 4 years ago, PEMA have quickly made a name for themselves developing stunning multi-million-dollar homes in Melbourne's most prestigious suburbs, with immaculate attention to detail and using only the highest-quality materials. Moreover, these homes offer more than pure form, but are functional homes for the modern family, earning praise from architects and families alike.
However, it is the genuine, personal working relationship between PEMA and their suppliers, and how this translates into these stunning properties is what sets them apart in this space.
The team at PEMA see the people they work with as business partners, mutually benefitting from each other; from flooring to lighting, bricks to timber, the PEMA team know who they work with and the quality of their products.
"Success in our business has really been driven by our relationships and partners. Without them we couldn't do what we do, at the level that we do it at – and that's really important to us."
Martin explained further, "We're not the sort of design and construct team that is driven just by profits. For us, it's design intent and delivering an amazing experience and amazing quality home, each and every time."
"Most of the properties that we design and construct are homes that we would aspire to live in," continued Martin, "that's part of the PEMA ethos; that we don't cut corners with our design or with our execution."
The pursuit of the highest-quality products and finding the right people to work with go hand in hand for the PEMA team.
Martin continued, "It's funny; we started our first set of homes 4 years ago and we've basically mirrored the team all the way through, for example, our interior design team Studio200 have led our interiors since the inception of PEMA and have been pivotal to our success. Our timber floors come from the 'Made by Storey' team in Melbourne'… the quality of the flooring is just exceptional. They went into our first home and they've been in every single one since."
This commitment to working with the right people, using the highest quality materials has been central to the PEMA model since its inception, so it's no surprise that sooner or later, they would come across Plungie.
After seeing Plungie across social media and TV, Martin reached out to Jordy, our rep down in Melbourne roughly 6 months ago, and immediately felt a connection to him and the Plungie brand.
"I like working with people who are young, energetic and extremely passionate and [Jordy] came across exactly in that way… we hit it off!"
Since then, the relationship between PEMA and Plungie has blossomed, with two Plungies being installed in the luxury Essendon Shade and Light Houses later this week, and further plans to include Plungies in all of their builds moving forward.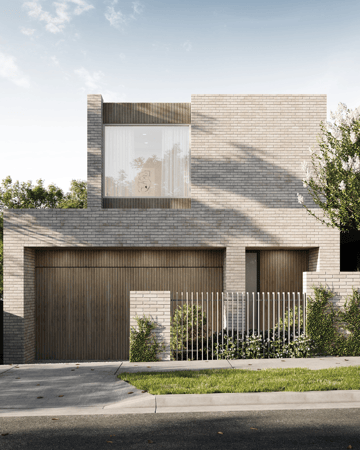 When asked about his experience with using Plungie so far, Martin noted "if I put my construction hat on for a second, in our business speed and cost go hand in hand… For us to be able to deliver a sequence of work that might take you 3 to 4 weeks with four different trades and a few headaches, in the space of a week… it's utopia for a developer/builder."
However, again it is the relationship between the businesses which is really what shone through for Martin and the PEMA team.
"It's not only the speed at which Plungie moves at, the communications have been exceptional. You guys have been so flexible in working with us, understanding that not everything goes to plan … it's given us a sense of comfort in terms of the partnership."
"It has been exceptional, to be honest," summed up Martin.
We'll check in with Martin and the PEMA team again, to find out how the install process at their luxury Ogilvie development went. Until then, from everyone here at Plungie, we can't wait to see what the future holds for our relationship with PEMA.