The Block 2020 winners Jimmy and Tam got a look in to how the impressive Plungie factory in Brisbane operates and how these amazing products are brought to life every day.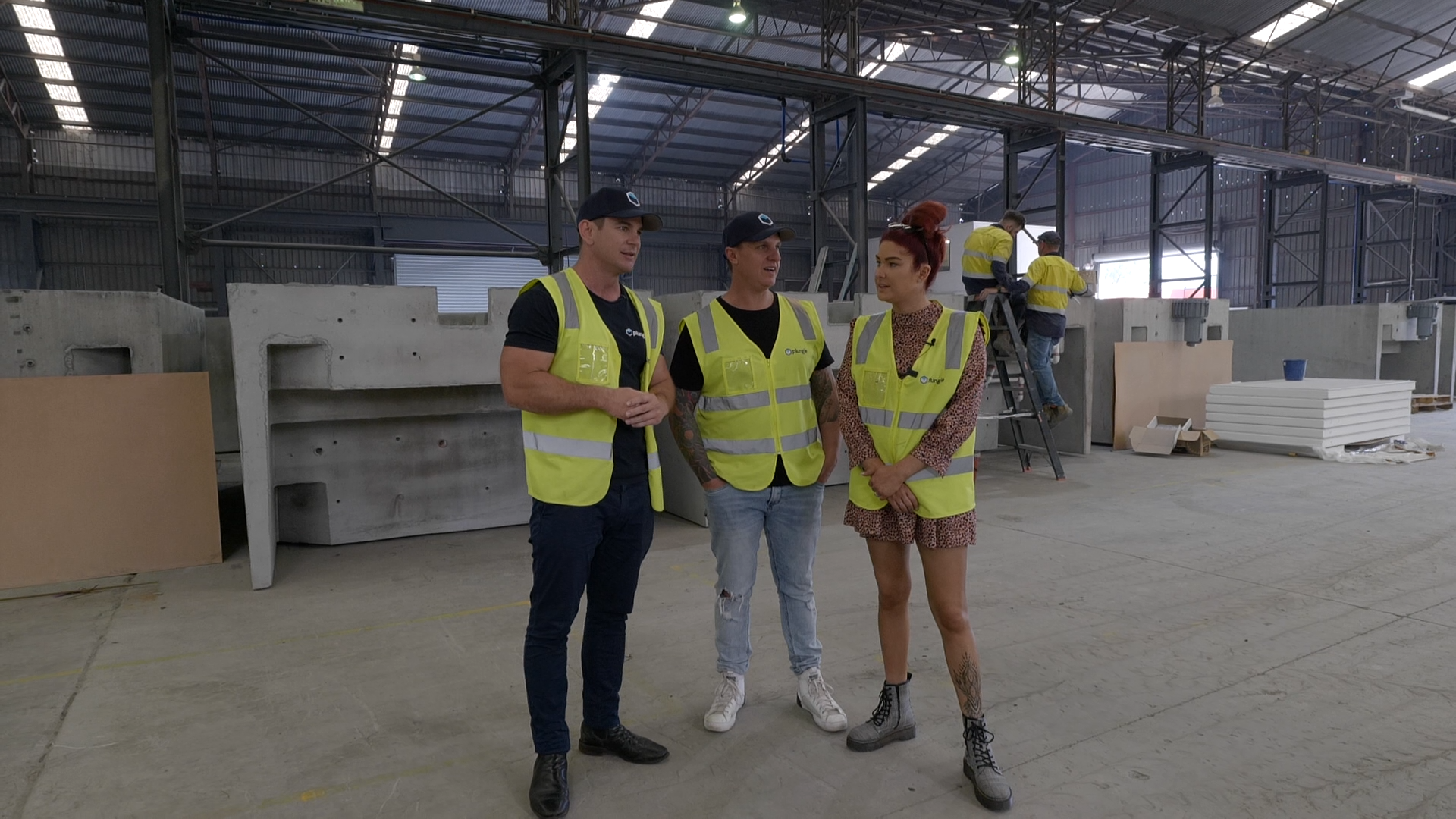 Plungie pride themselves on being an industry leader in their advanced approach to swimming pool manufacturing. The Plungie range are produced in a controlled specialist environment by experts, unaffected by rain in order to create a consistent and quality final product. The range are engineered to be structurally superior in every aspect.
Being experts of The Block, Jimmy and Tam know the importance of time, quality and cost. As advocates of the Plungie products, the couple recognise the challenges and delays traditional swimming pool construction can take. That's where Plungie step in!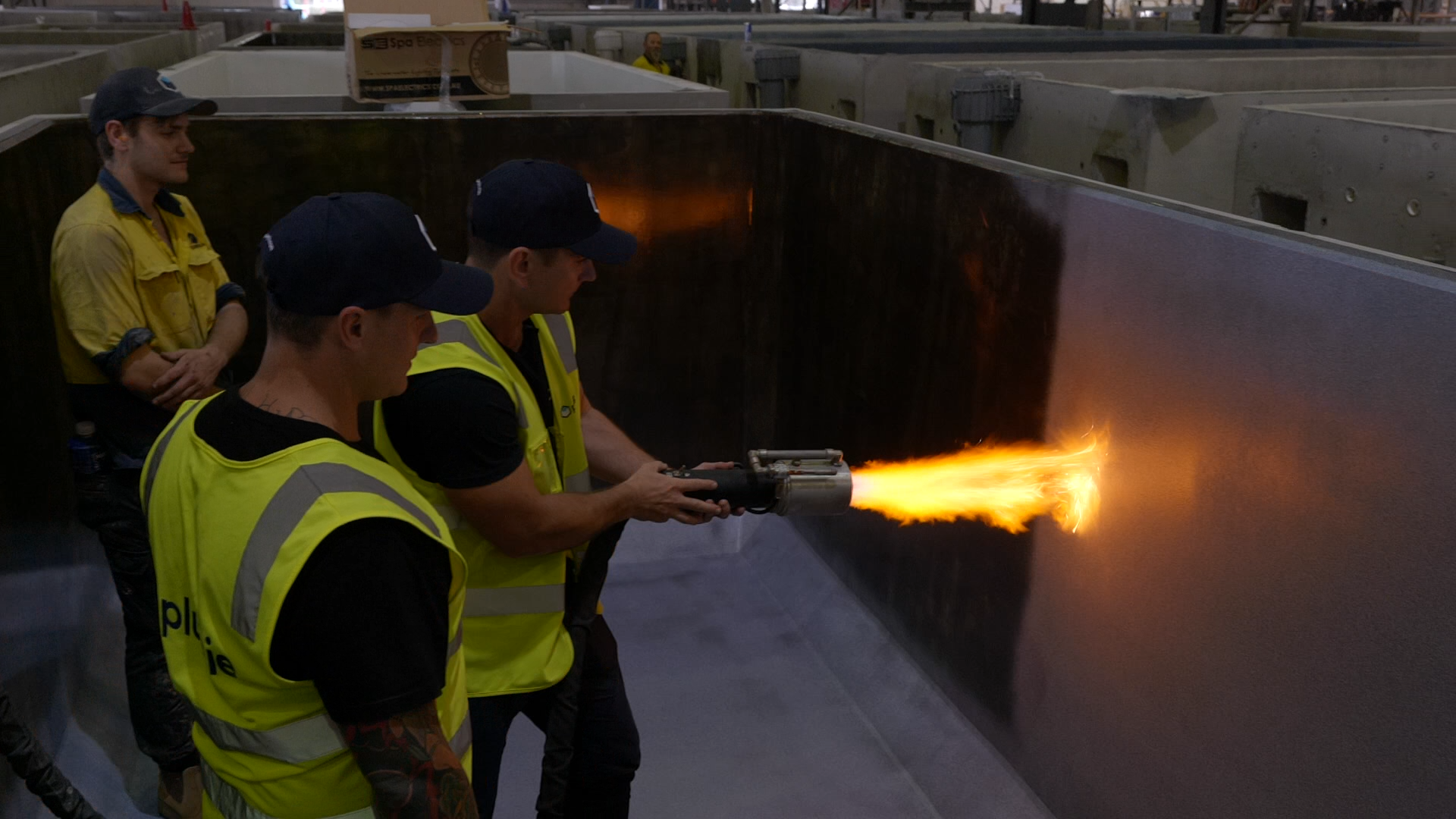 While in the factory, Jimmy and Tam got the full run down of what a day in the life of HQ looks like. Plungie Co-founder Ben Peterson proudly showcased the near 70 pools that were in their final stages on manufacturing before being transported across Australia.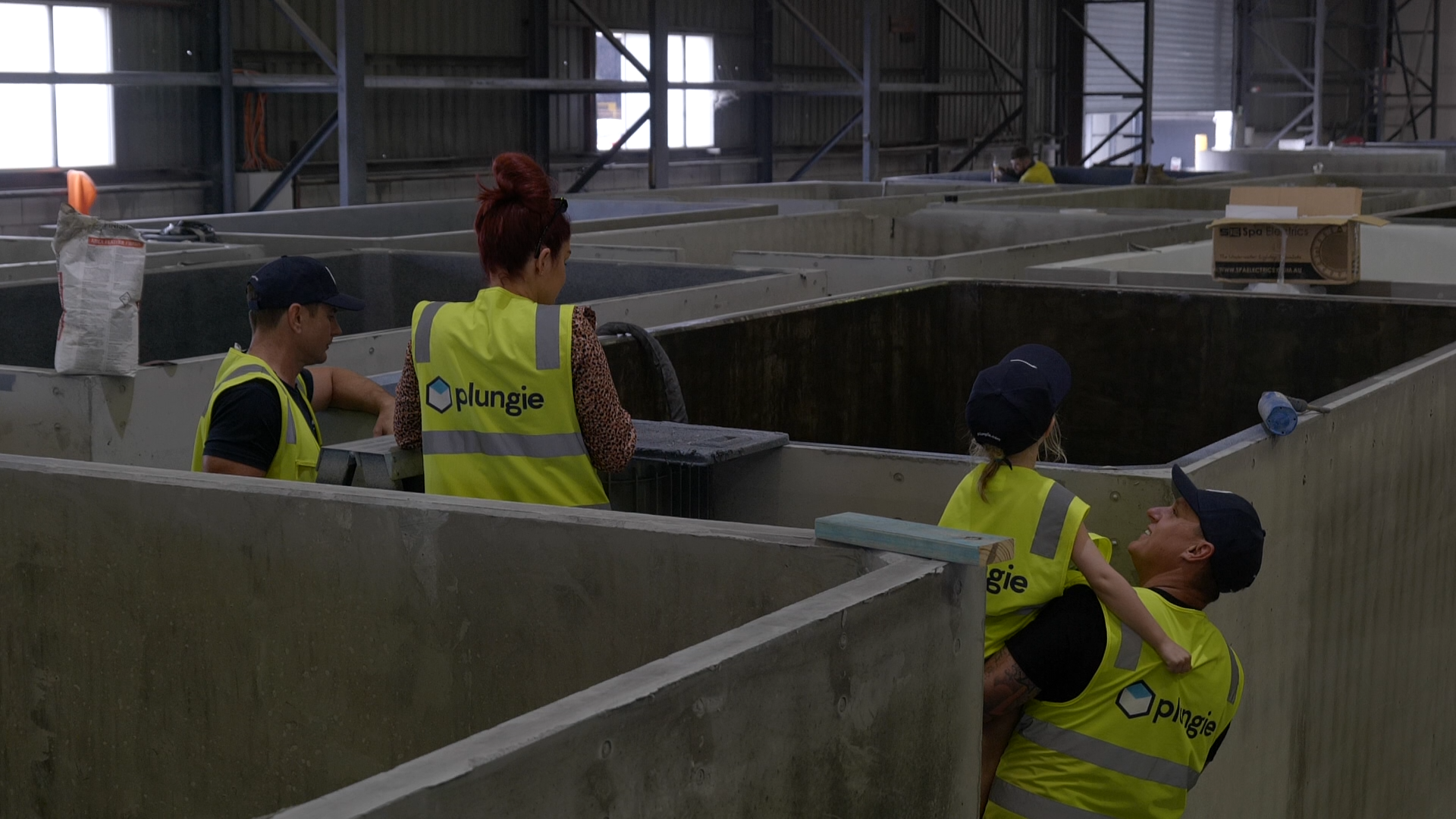 Jimmy and Tam are in the planning stages of building their own dream home and made it very clear to Ben they are keen to work with Plungie to bring their vision to life after seeing how smooth the process has been on The Block this season. The pools arrived on time, ready to be craned over and lowered in to the ground.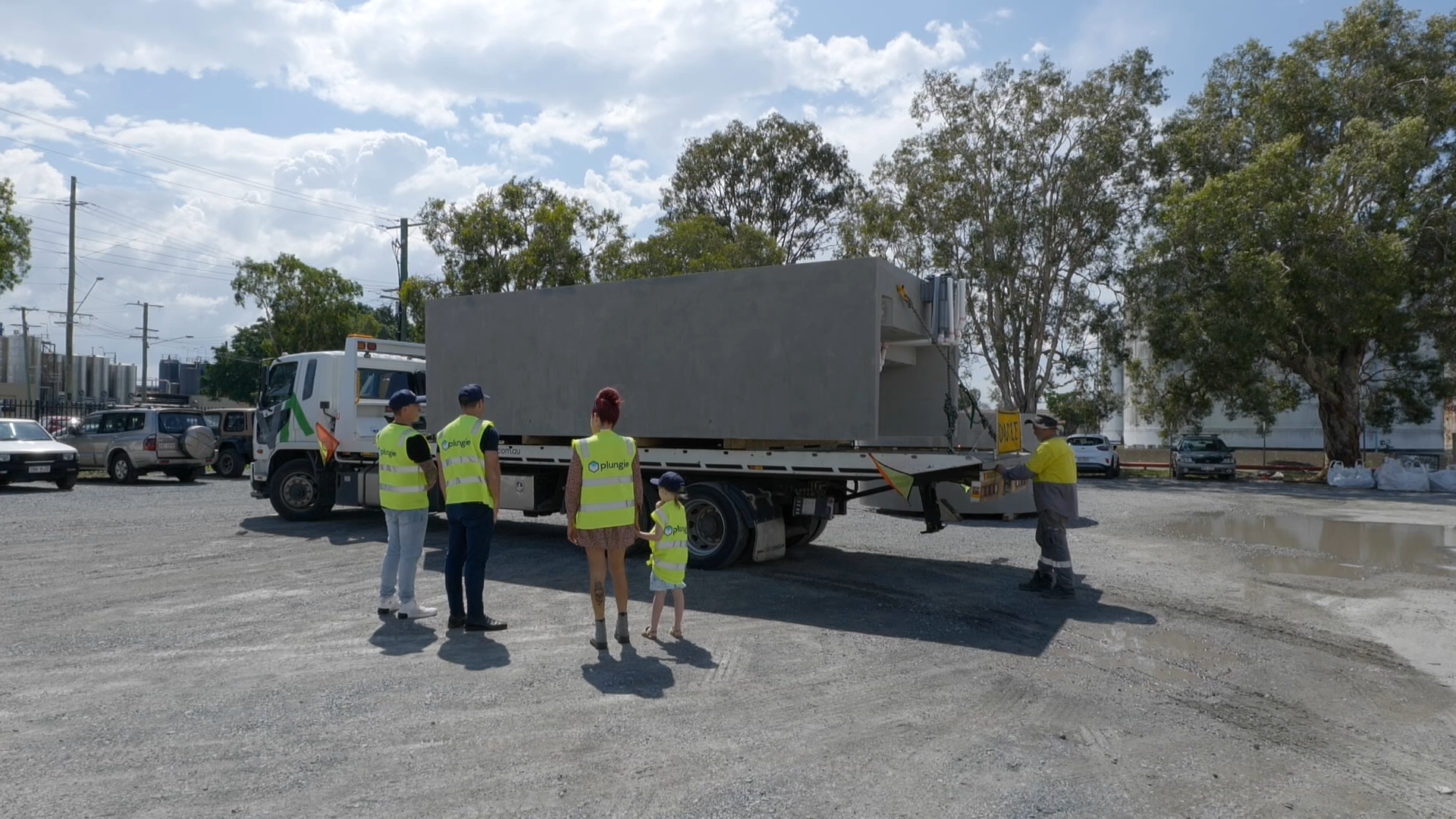 With an impressive range of four pools in six different colours, Jimmy and Tam won't be short on choices for their dream backyard.
Plungie look forward to collaborating with Jimmy and Tam on their new home in the future.