Rob Gray of Graya knows the importance of process on a major construction project. Being an established, and highly sought-after builder in Brisbane, Rob and his team are forever looking to identify opportunities to ensure their projects remain on time, on budget and are of high quality.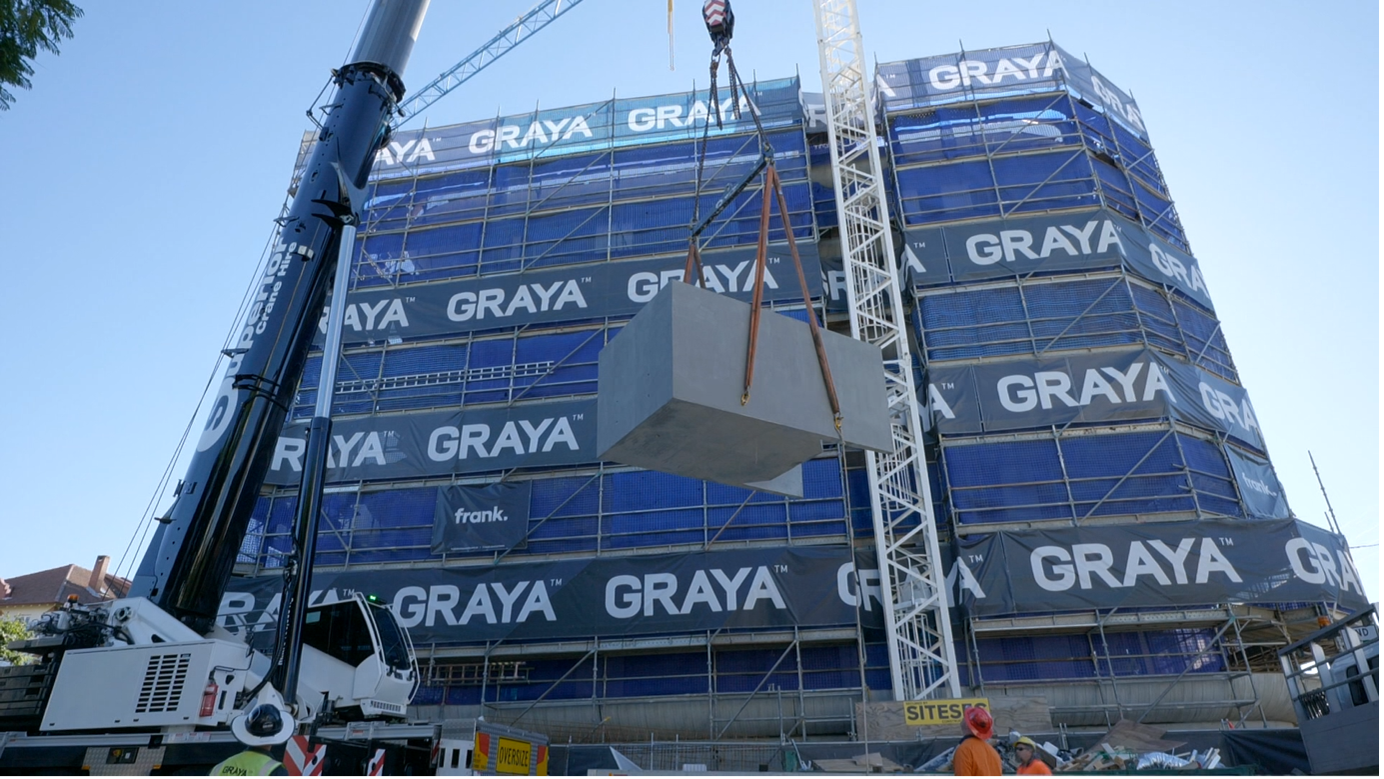 The scale of a project like Maison doesn't come short of challenges. When speaking with James from Plungie on the rooftop of the recently completed Maison, Rob was quick to point out when it comes to making his work quicker and easier, Graya are all ears to efficient solutions like Plungie.
When Graya was is the initial planning phase of Maison there were several precast concrete elements to the build, including the façade. Being familiar with Plungie solutions having used the products on other projects, Rob knew the market-leading premade swimming pool company was ideal for the rooftop pool area in the New Farm build.
When speaking about the early stages of the project, Rob said that "Designing a rooftop was always going to be the most exciting part of this building and something I was looking forward to for a long long time."
That's where Plungie came in.
"We were always planning on using Plungie on the rooftop here. So it was really easy for our design team to essentially go on your website, click and drag the different sizes," Rob explained, "that was a really easy process just to know what was going to suit the space perfectly."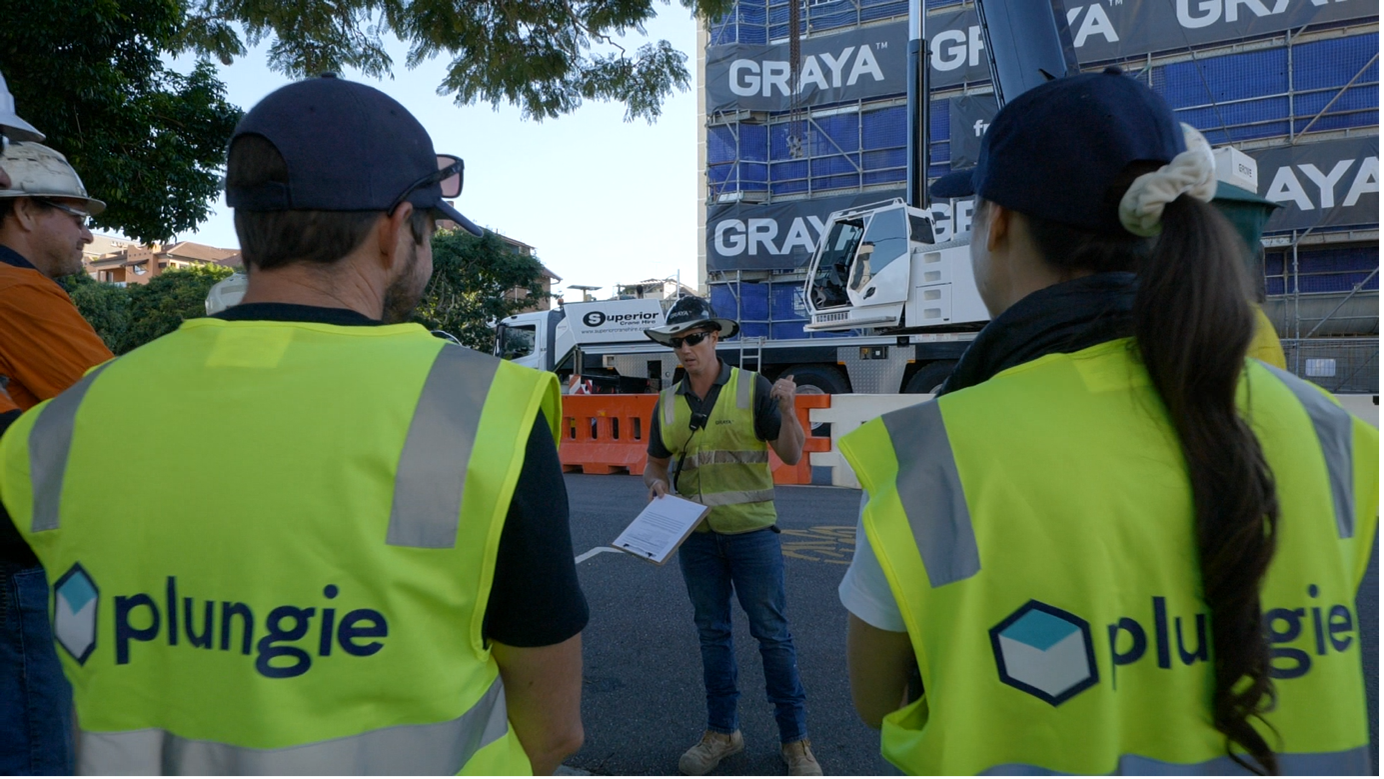 Having a stellar reputation in Brisbane, Graya were determined not to forego quality and service while completing the luxury Maison build. Rob said thanks to the service and Plungie Studio product, Graya were able to complete the six-story complex in only eleven months. A feat that seemed unrealistic in the current climate.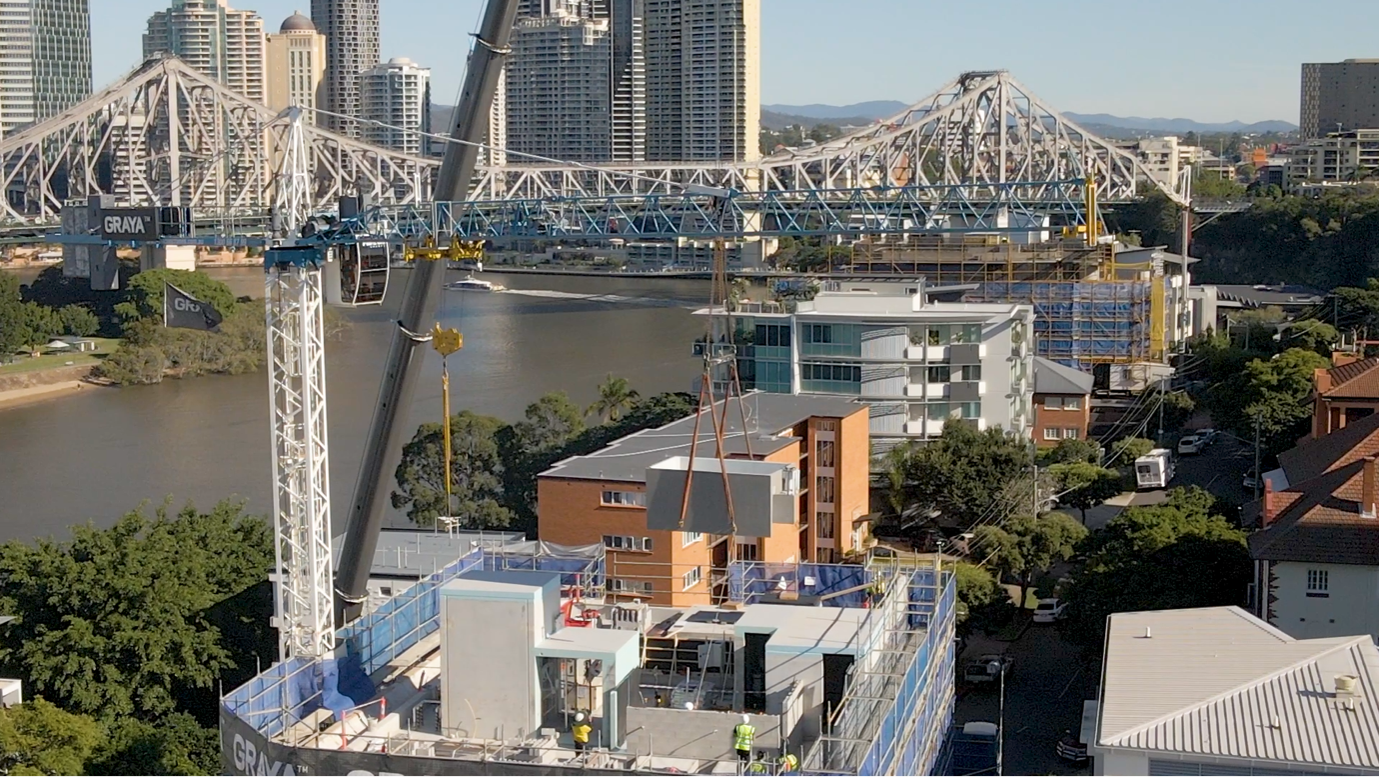 In this instance the Plungie is superior to traditional, in-situ swimming pools due to the fast installation process, reduced labour needs and uncontrolled factor of weather. The Plungie offering of a pre-made pool arriving from the Brisbane factory by truck, being craned, lifted and lowered on the same day is music to Rob's ears describing it as "a game changer".
Rob said the planning and execution process was made easy with the Plungie team. With useability and circulation being important given the space constraints of the Maison rooftop, Rob was impressed with the Plungie website being user-friendly in showcasing the suite of products and sizes. Rob and his team were able to identify quickly which was the best choice for Maison.
Graya plan to include several Plungie swimming pool solutions in their future multi-residential project Canvas in Bulimba. The Plungie team look forward to collaborating with Rob and Graya again soon.
Project: Maison
Builder: Graya
Product: Plungie Studio in Kona Coast