When you hear the phrase plunge pool, there's probably one word that comes to mind — small. However, a Plungie is not your average plunge pool. We've developed concrete swimming pools that are compact, yet spacious. We're all about maximising space, so have designed our pools with ample bench space and slimmer side walls to leave more room for swimming. With a range of versatile models, Plungie caters to families (and backyards) of all sizes. So, when it comes to pools, does size really matter? Let's dive in and find out.
Average Pool Size
Standard swimming pools are generally up to 9m x 4m in size, with a depth of around 1.7m. However, as homes get bigger and blocks get smaller, standard pools are becoming less viable. Plunge pools, on the other hand, help increase property and lifestyle value without sacrificing the entire backyard.
Plunge Pool Benefits
Gone are the days of choosing between a pool and a lawn for your yard. A plunge pool won't take up as much space in your backyard so you can create multiple outdoor living zones. Although they may not be great for laps, plunge pools are perfect for relaxation and cooling down on a hot day. Because they're smaller, they're also easier to clean and require less energy to heat than traditional pools.
Our Models
We provide four concrete pool models — the Arena, Studio, Original and Max. Each pool has been designed with different spaces and uses in mind. Let's take a closer look at their dimensions so you can decide which Plungie would work best for your project.
Arena
The Arena may be our smallest model, but it has a big impact on backyard design. As our only round concrete pool, it's the perfect choice for architecturally designed properties. With a diameter of 3.5m, you can also make the most of limited spaces. The Arena has 3.2m2 of bench space, so you can enjoy some serious relaxation time with your family and friends. The Vela Properties in Byron Bay highlight how the Arena can create a focal point for the backyard without dominating the space.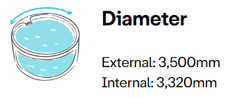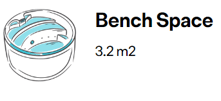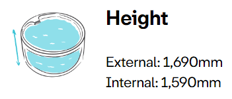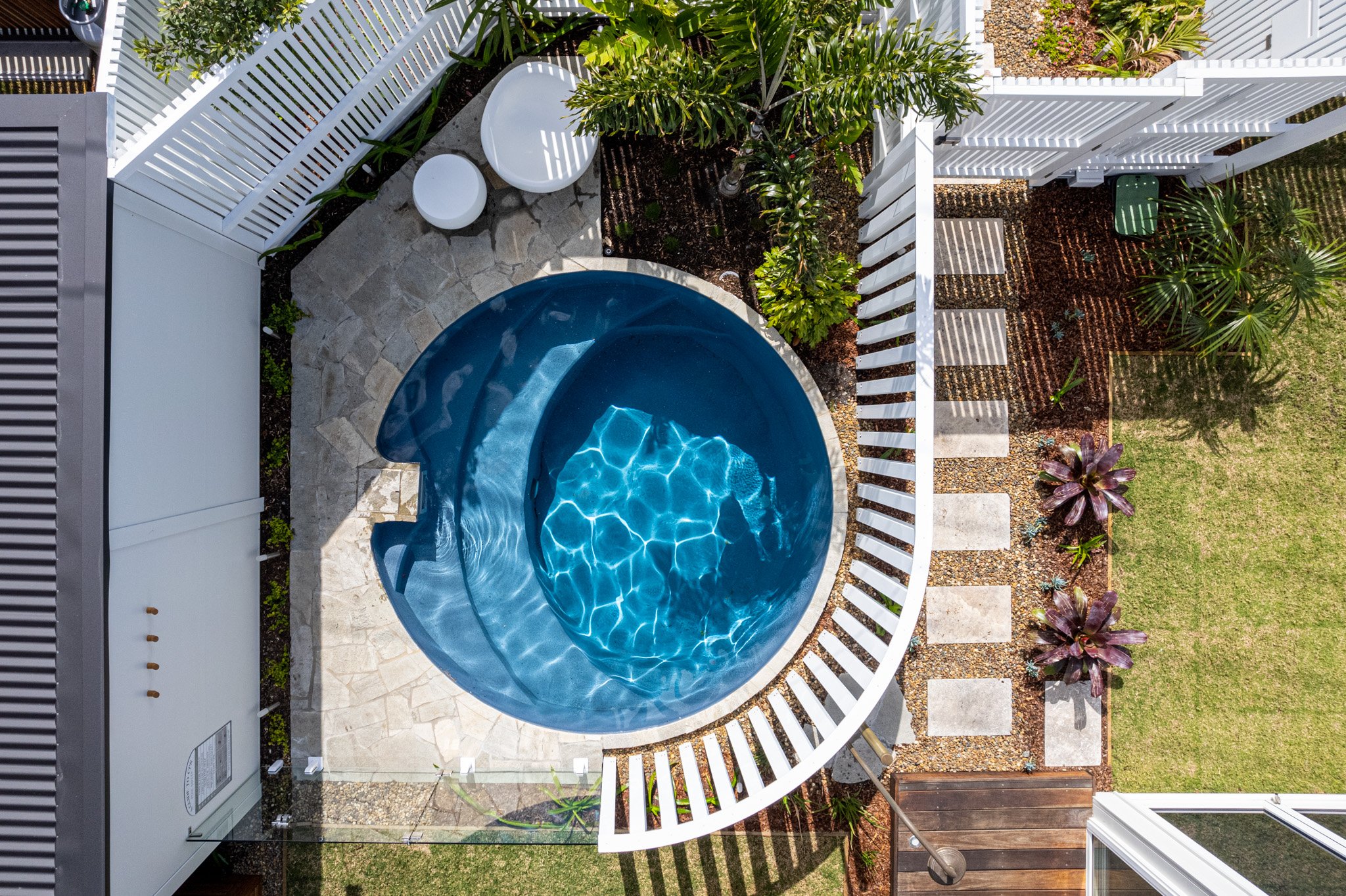 Studio
The 3.6m x 2.2m Plungie Studio is smaller in size without compromising on features. As our smallest rectangular plunge pool, it's ideal for front yards, inner-city pads and apartment rooftops. The Studio has 2m2 of bench space, so you can sit back, relax and soak up those rays. The Elcoda Projects leveraged the sleek Studio design to add a backyard pool in a tight space while maintaining outdoor entertaining space.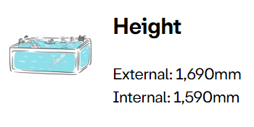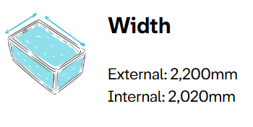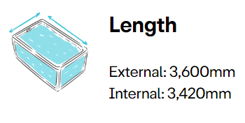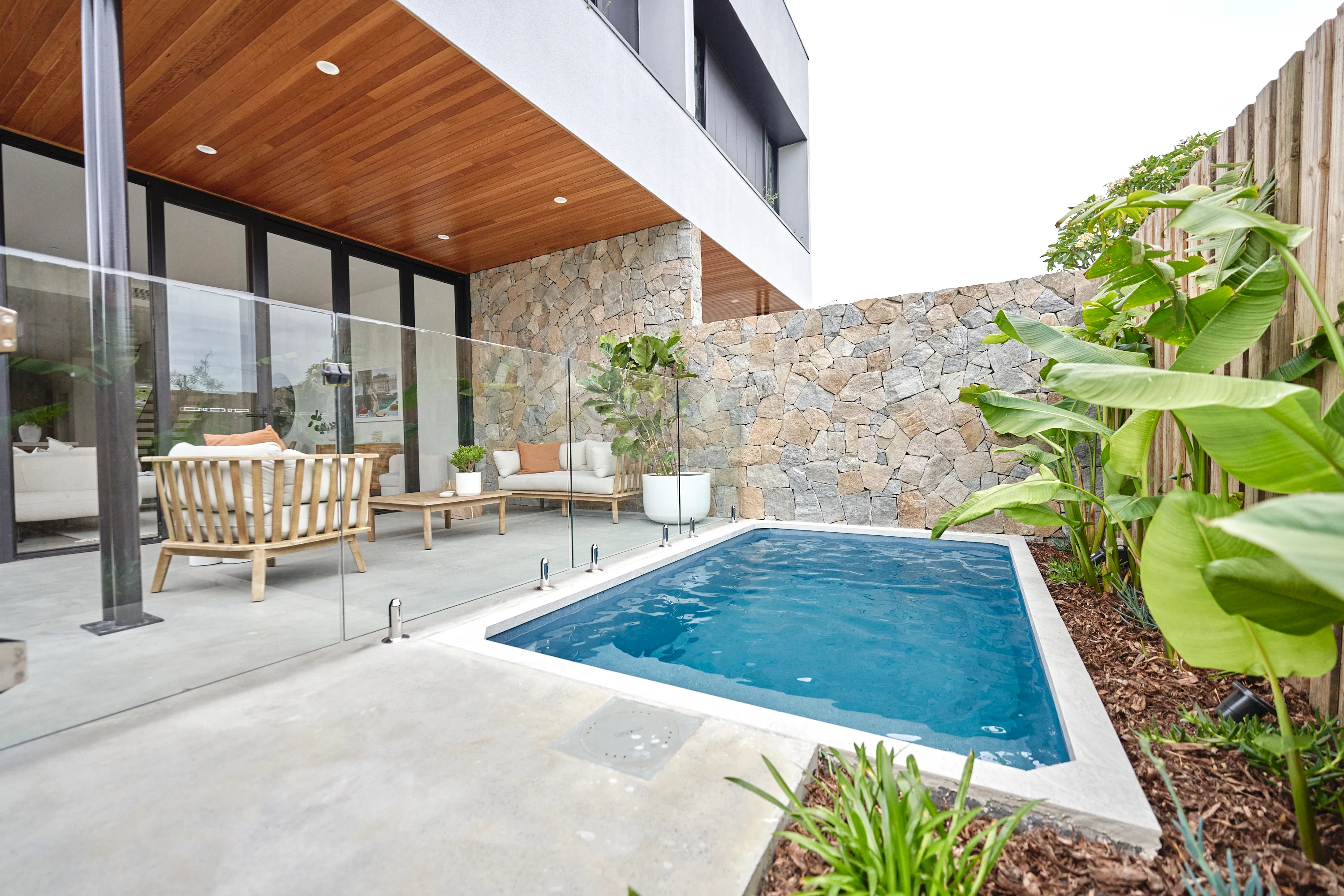 Original
The Plungie Original is our most popular precast concrete pool, and it's easy to see why. At 4.6m in length, it looks at home in any size backyard and can be enjoyed by all. The San Clemente project by Lavish Constructions has cleverly used a Plungie Original to define the backyard's recreational space. Not too big, but not too small, the pool leaves plenty of room for a dedicated outdoor dining space in the other half of the backyard. With these results, it's no wonder a Plungie can add instant value to your property.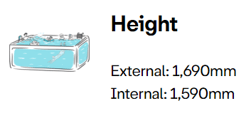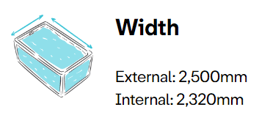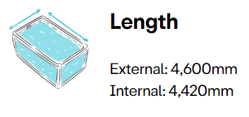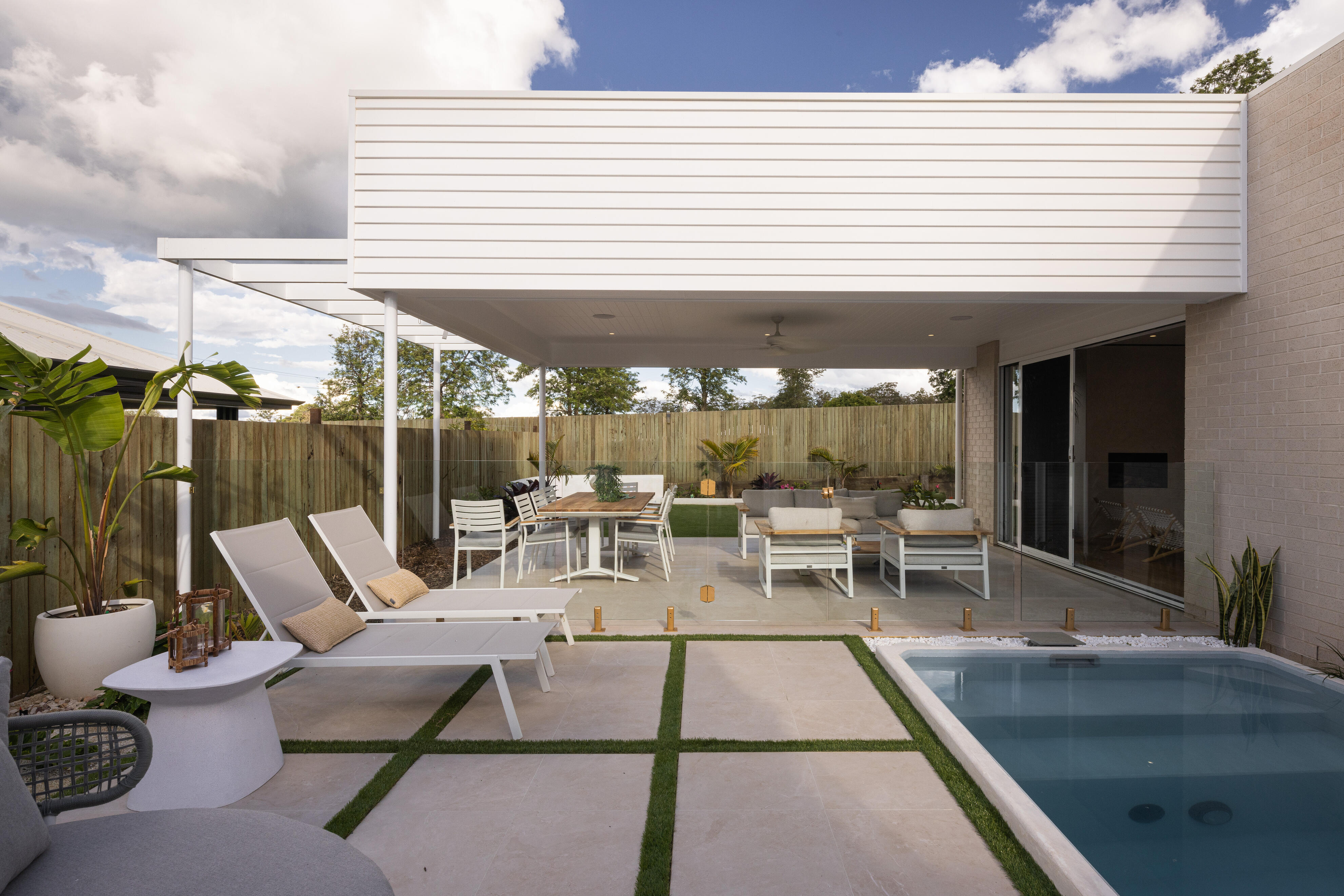 Max
If you're looking for a competitively-priced family pool that's quick and easy to install, look no further. The 6m x 3m Plungie Max is the largest monolithic precast concrete swimming pool in the world. This pool was made for spacious backyards and family games of marco polo. If you're more of a spectator, the Max offers a luxurious 4m2 of bench space to lounge on. The Isla Hotel Project has taken advantage of Max's size and sophisticated design to create a pool oasis that their guests can enjoy.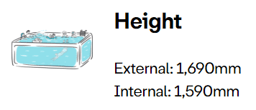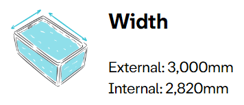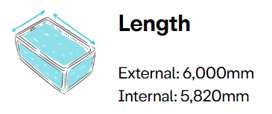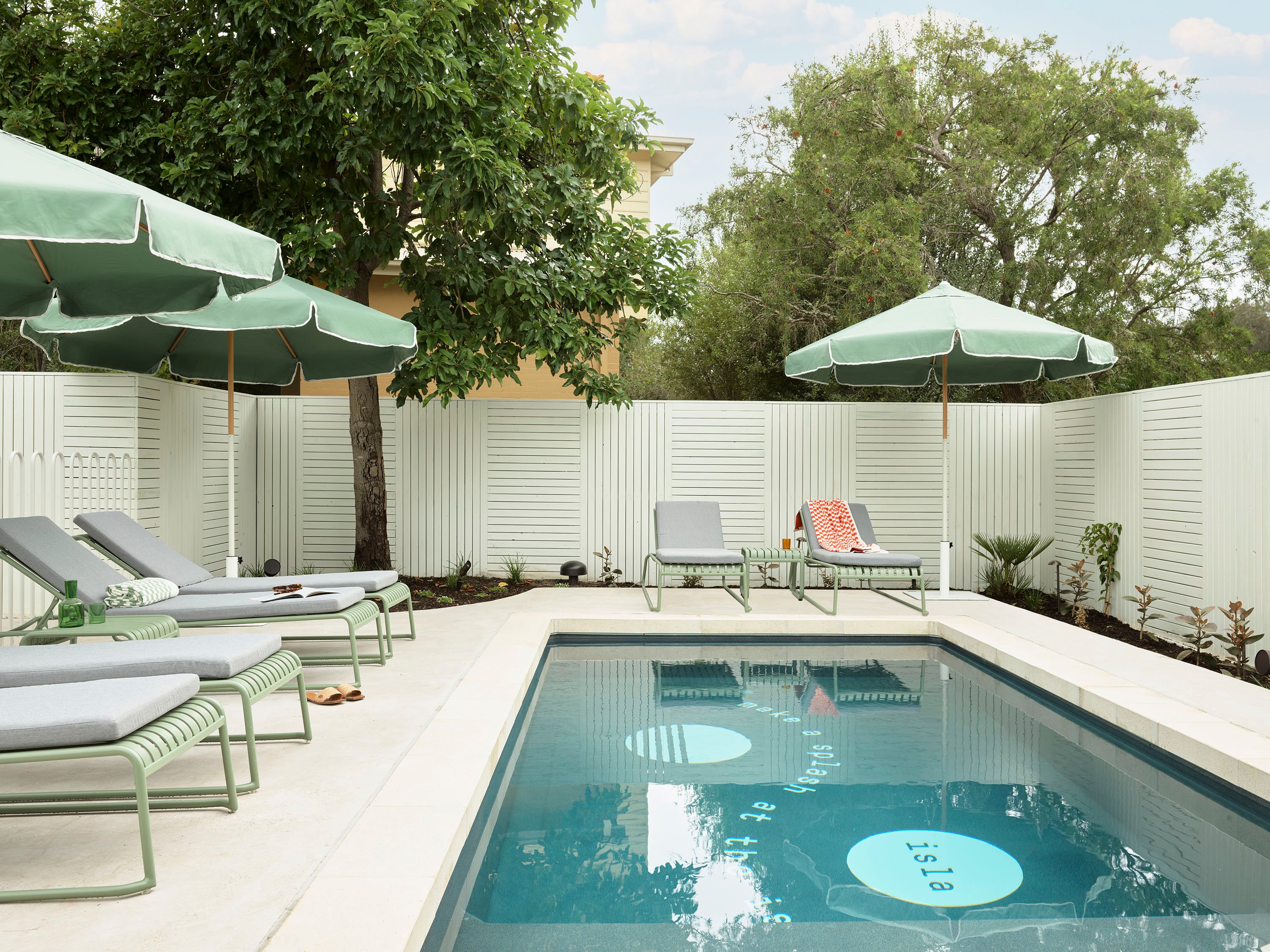 How Deep Is A Plungie?
The external shell height of every Plungie model is 1.69m, creating a water depth of roughly 1.5m. If you're considering installing a Plungie above ground, make a note of this shell height. It will come in handy when you're researching fencing guidelines for above-ground pools in your area.
Can I Change The Size Of A Plungie?
Would you paint over the Mona Lisa? Of course not! All joking aside, it's not possible to increase or decrease the size of our pool models due to their precast nature.
This is what helps us deliver affordable, high-quality pools in a short timeframe, so it won't be changing any time soon. Having set dimensions also makes it possible to get a quote for crane hire before you've purchased a Plungie. We've even created detailed lifting diagrams so you can get the ball rolling.
Is Bigger Actually Better?
In our opinion, no. A Plungie can provide you with the benefits of a traditional pool without compromising your backyard space. Download our brochure and builder's installation guide today to see how well a Plungie will work for your project, no matter how tight the space is.