Specialising in custom duplexes, NSW's luxury home builder Futureflip install two of our 6m x 3m Plungie Maxes at a duplex development right on Werri Beach.
Builder: Future Flip
Design: Future Flip
Suburb: Werri Beach NSW
Project type: Knock down duplex rebuild
Located on the beautiful South Coast of NSW, this stunning duplex development designed and built by the team at Futureflip is nearing completion. Having a strong focus on quality and time efficiencies on site, the partnership between Futureflip and Plungie made perfect sense.
When working on a project with multiple concrete pool inclusions like this one, the construction team were able to create huge efficiencies across the board. From transporting both pools on the same truck to excavating and pouring the footings at the same time, Futureflip were able to speed up the construction process by installing both pools in one afternoon.
This project highlights the importance and benefits of installing pools early on in the construction process as this creates the opportunity to seamlessly integrate a pool with the outdoor living spaces and the rest of the home.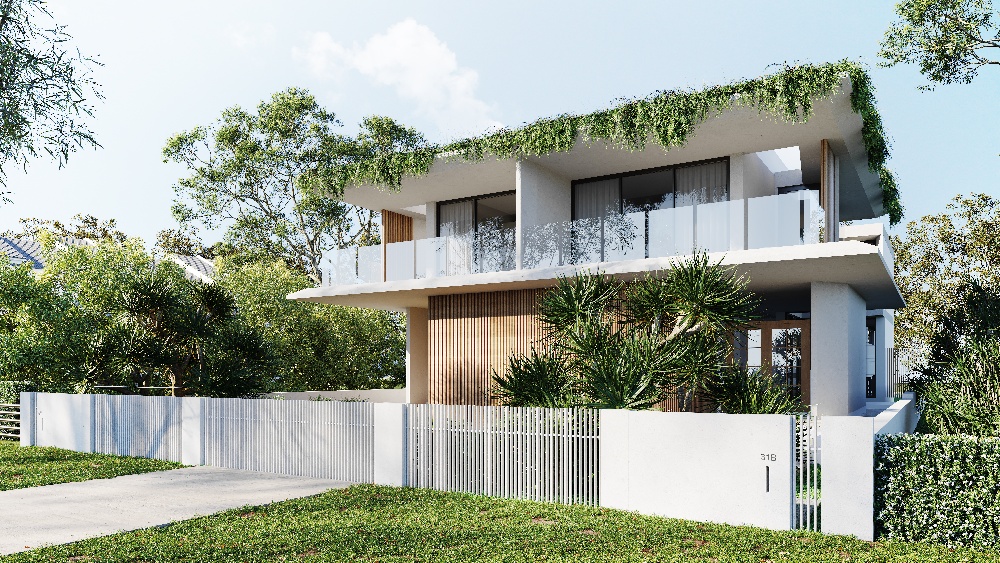 Specialising in luxury new homes and custom duplexes, Futureflip tailor home designs to fit client budget and family requirements. These pools were specified by the designer to be blank internally, allowing for an incredibly high-end finish when tiling the entire shell on site. They were installed fully in ground on an incredibly sandy soil, emphasising the versatility of the Plungie and how easily they can be included in any project.
Stay tuned for numerous other developments with the Team at Future Flip during 2021