The modern builder faces new constraints around timeframes, budget and space. And, as cities begin to grow, these constraints become more apparent than ever.
Plungie pools, however, offer a solution that addresses all three of these constrains, with an easy-to-use product that satisfies both the builder's time and cost concerns and the end-user's desire for a sleek and usable product, as seen in a recent development by Sydney-based boutique design and construct company, Futureflip.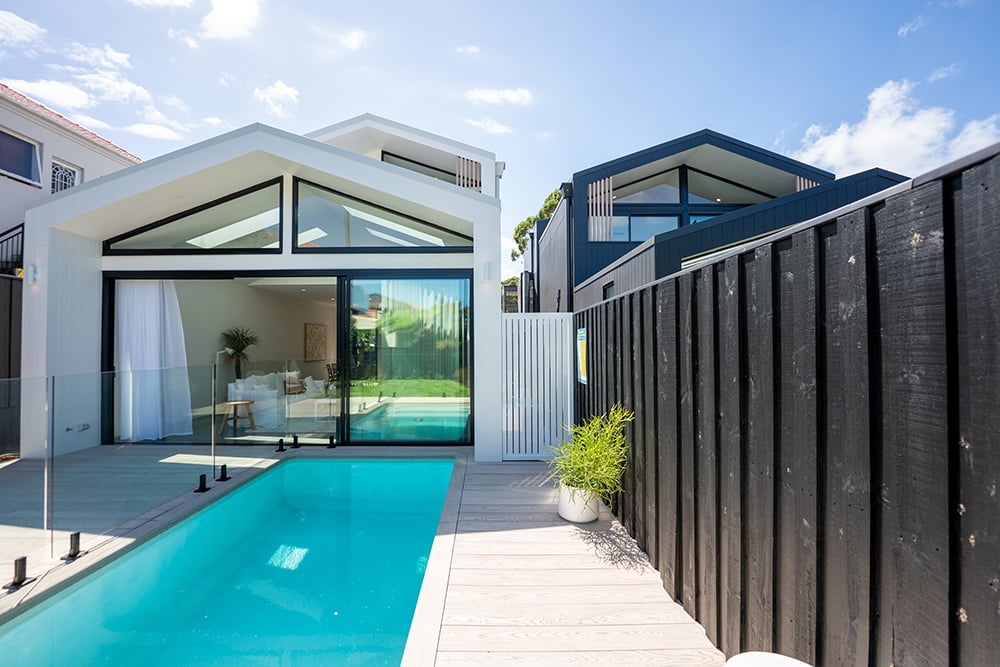 Background
Futureflip's highly regarded reputation has continued to grow with each project they have taken on.
One of their more recent developments, in the exclusive Eastern-Sydney suburb of Waverley, was knocking down a property to divide into two luxury homes.
Again, Futureflip were faced with the challenge of designing and building two stunning family homes in half the space, while maintaining the outdoor space and the Eastern Suburbs lifestyle. Of course, as with any building project, time and budget were major concerns.
Enter Plungie.
Process
Plungie offers a solution that addresses all three major concerns for builders of any operation size.
The pre-set pool sizes made the process of designing the two outdoor spaces simple, as Futureflip's design team was able to visualise how each of the pool sizes worked within the constrained spaces with a few clicks of a button.
Once ordered, a Plungie Original and Plungie Studio were dispatched to the properties in a matter of days. Both pools were craned in and installed within a matter of hours by the Futureflip team, giving them full control of the process from start to finish.
Quick turnaround times meant Futureflip were able to get their builders back on site sooner and working on the rest of the property. This dramatically quickened the overall development process, and allowed Futureflip to list the house faster, and move onto their next project.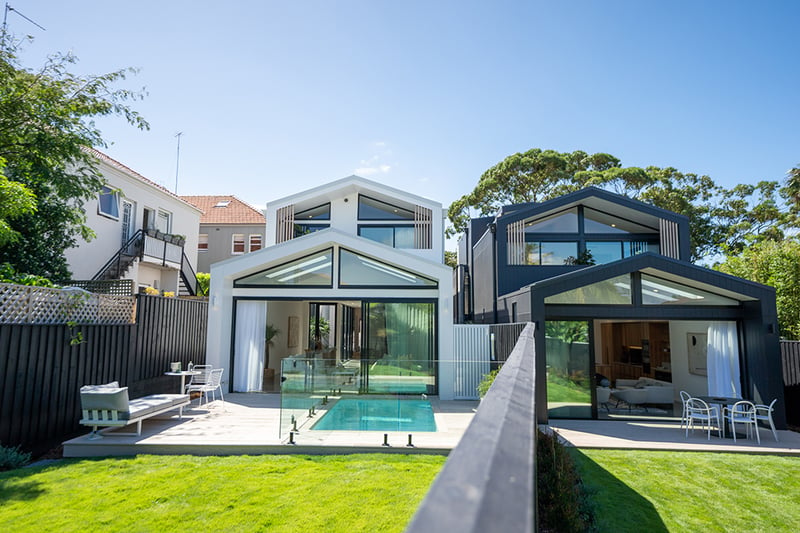 The End Product
While the end product speaks for itself, numbers never lie, with the properties selling for suburb-record prices.
The luxurious finish to the outdoor space, blending seamlessly with the rest of the home interior, belies the prefabricated, cost and time-effective nature of Plungie.
For Futureflip, Plungie accentuated the feel of both properties, and created a liveable and luxurious feel to the outdoor spaces that tied in seamlessly with the rest of the property.
For developers, builders of all operation sizes and homeowners alike, the benefits of Plungie remain the same, and allow you to create an incredible space, without the delays and labour costs of traditional in-situ pools.
Plungie look forward to working with other developers into the future.
SEE MORE PHOTOS AND VIDEO OF THE PROJECT HERE