At Plungie, we love builders, and builders love us! Our friends at Dash Construct have shown how efficiently you can have two of our Plungie Originals installed, including the solution in their latest boutique townhouse development.

Located in Bentleigh East, in Melbourne's eastern suburbs, the townhouses will showcase modern sophistication the smart architectural design. They'll be built to maximise the living space on the block while also ensuring the flow from inside through to the outdoors. The external space, which has been smartly designed around the swimming pool, will form the heart of the home and fuses seamlessly with the internal living area. The finished product will again prove to be a great example of how to utilise the Plungie to alleviate onsite headaches and maximise the projects value.
Robert Swayn, Director of Dash Construct said; "This process is fantastic for us on-site because we are done and dusted within a week turnaround. We have already excavated and poured in our base leveling slab, and today we are going to be dropping in their pre-cast concrete pools. So by the end of today, everything will be backfilled and we are ready to move on with the next stage of construction".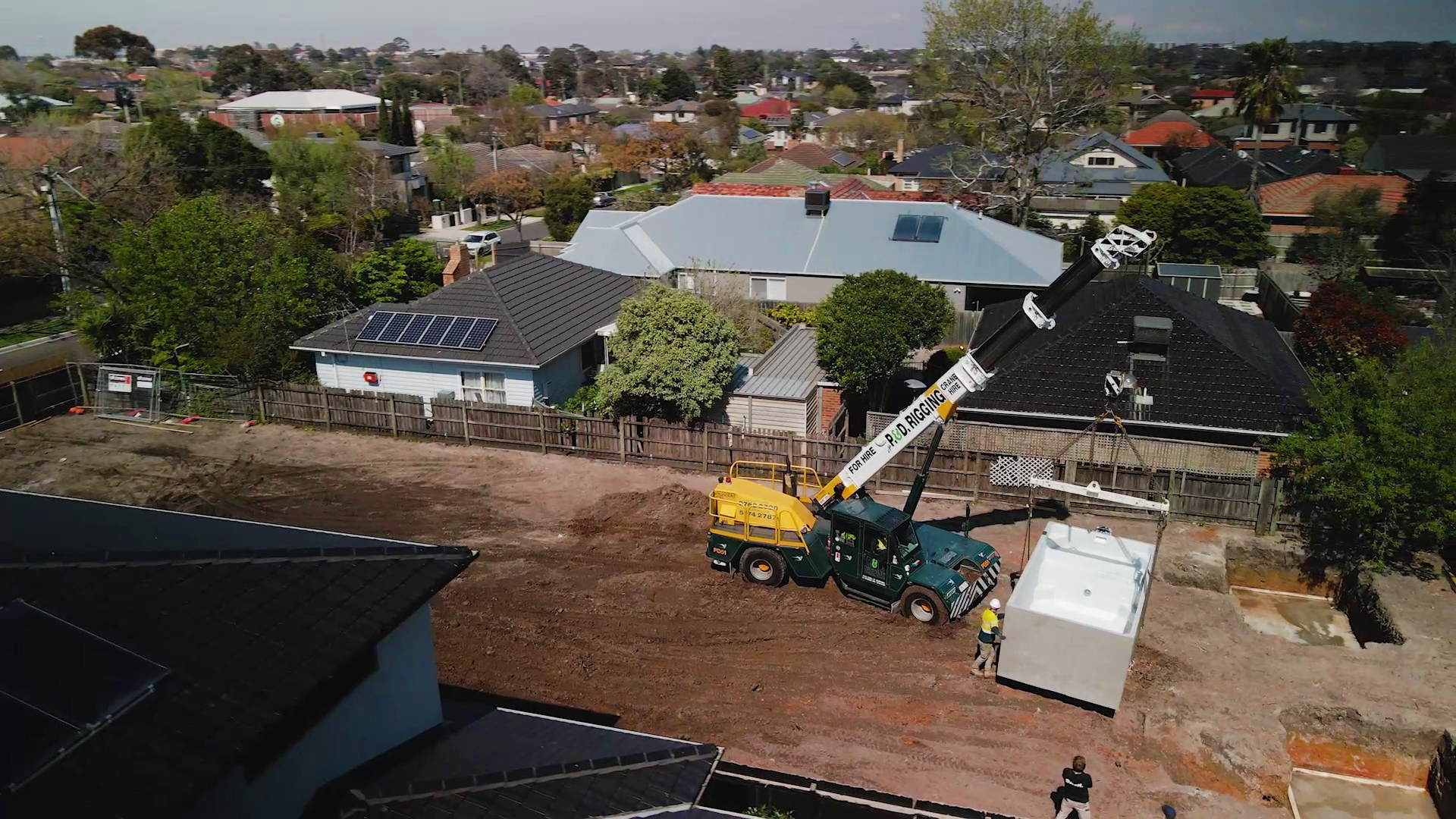 The Plungie Original, sitting at 4.6 x 2.5m, has again proven itself to be a popular option for owners and builders a like given its size and cost efficiencies without having to compromise.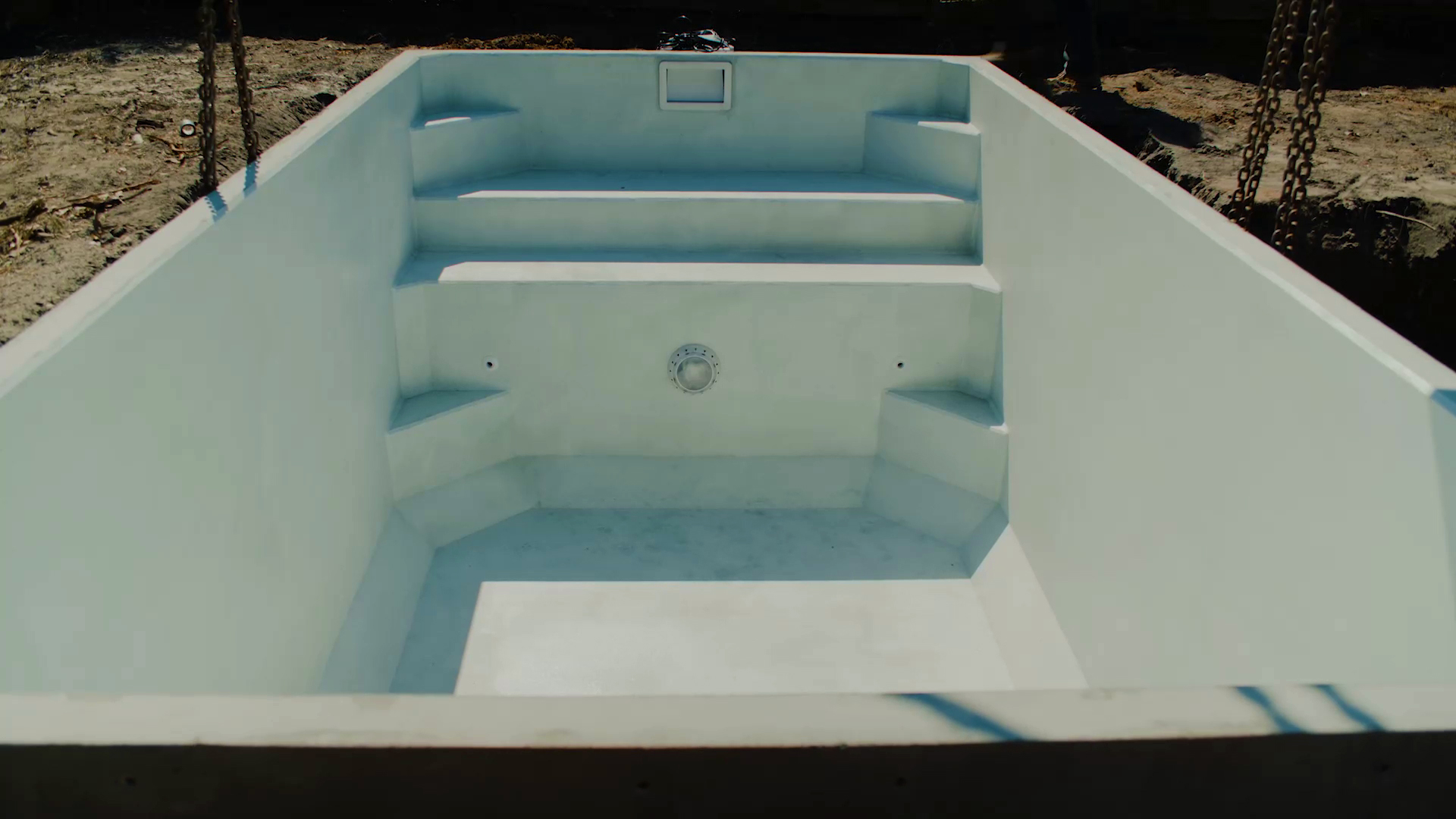 With the work surrounding the installation taken care of within a morning, it's now time for the team at Dash Construct to kick on with the rest of the build knowing the pools have been taken care of.
We look forward to seeing these beautiful dwellings take shape over the coming months, so stay tuned for updates.