Leading the way in high-end residential construction in Victoria, custom-home builder Latitude 37 installed our 6m x 3m Plungie Max in Mt Eliza.
Builder: Latitude 37
Suburb: Mt Eliza, VIC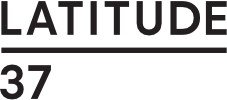 Having commenced construction at the beginning of March in one of the Mornington Peninsula's most affluent suburbs of Mt Eliza, this luxury home features Plungie Max in the centre of the block, creating a resort-like feel while being in the home. Due to site access limitations, Latitude 37 installed the Plungie at the beginning of the build to keep crane costs at a minimum. This also allowed them to build around the pool with ease, creating strong efficiencies with time and budget, ensuring minimal trades were on site to create this architectural gem.
In the coming months construction will be coming to an end, so stay tuned to see the finished result of this beautiful home.